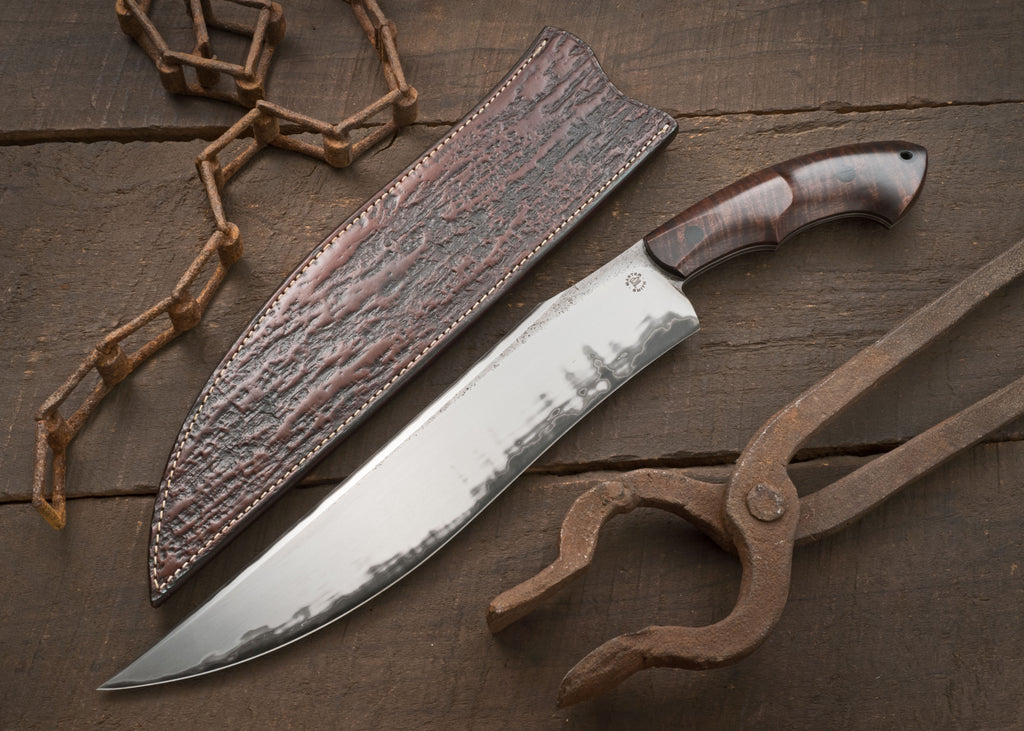 Fanghorn Camp
Typically my laminated steel blades are forged for spine thickness only, which preserves the centering of the core steel. But occasionally I forge a blade like this one completely to shape. Done correctly, I think the end result is always more organic.
The blade is 410 stainless with a 80CRV2 core. The blade bevels are hand-finished, with the natural forge texture remaining at the spine. The fully tapered blade and tang show the result of forging to shape as the core steel gets thinner the further from the ricasso. The pattern of the exposed core along the edge is created through the forging process alone.
The handle is a deeply sculpted, toasted, curly maple with black G-10 liners. The color in the handle comes from an extended time at high temperature which caramelizes the sugars in the wood. Then the wood was stabilized and secured with African Blackwood pins and lanyard hole.
The sheath is a high-ride Dragonskin model.
Blade 13", overall 19"