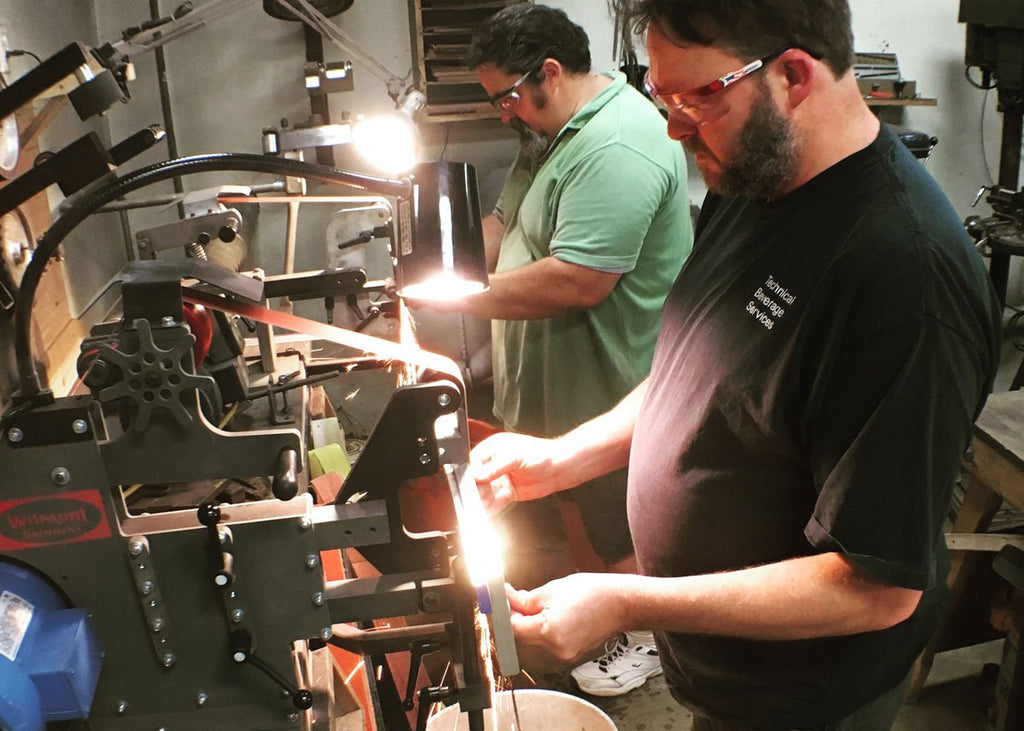 Individual Skills Class Feb 8-10, 2023 (Deposit only)
This class is for anyone who has taken a class previously (here or somewhere else), or you've been working on your own and want a chance to trouble-shoot some aspects of your knife making.
This class will not focus on finishing a particular project.  Instead, it will be a chance to take some time to get specialized instruction on that which ails you (limited to knife making problems, please).  Also unlike other classes, we are embracing the chaos by the possibility that there will be four students asking different questions and working on different problems.  That's ok, we (meaning me) can handle it!
I strongly request that this class is only for people who are building on some previous experience.  If you've never tried any of this before, consider taking one of the other introductory classes.  
This is a three-day class, February 8-10, 2022
The class is $1200 for the three-day class.  In order to book the class, only a $100 deposit is collected.  The balance can be paid when you arrive by cash, check, Venmo, Paypal, credit card...whatever. Class is limited to four people.  You must be at least 18 years of age at this time.  
Travel:  If you are thinking about traveling here for a class, here's some info.  There's a great regional airport about 20 minutes from the shop in Blountville, TN (airport code: TRI).  There are several hotels very close as well.  The Fairfield Inn and Suites (brand new) and the Hampton Inn (Bristol, TN) are the closest, but there are many more just a short drive away.  The shop is in Bristol, VA, but we are a border city so when searching for a hotel, hotels in Bristol, TN are in the same town.