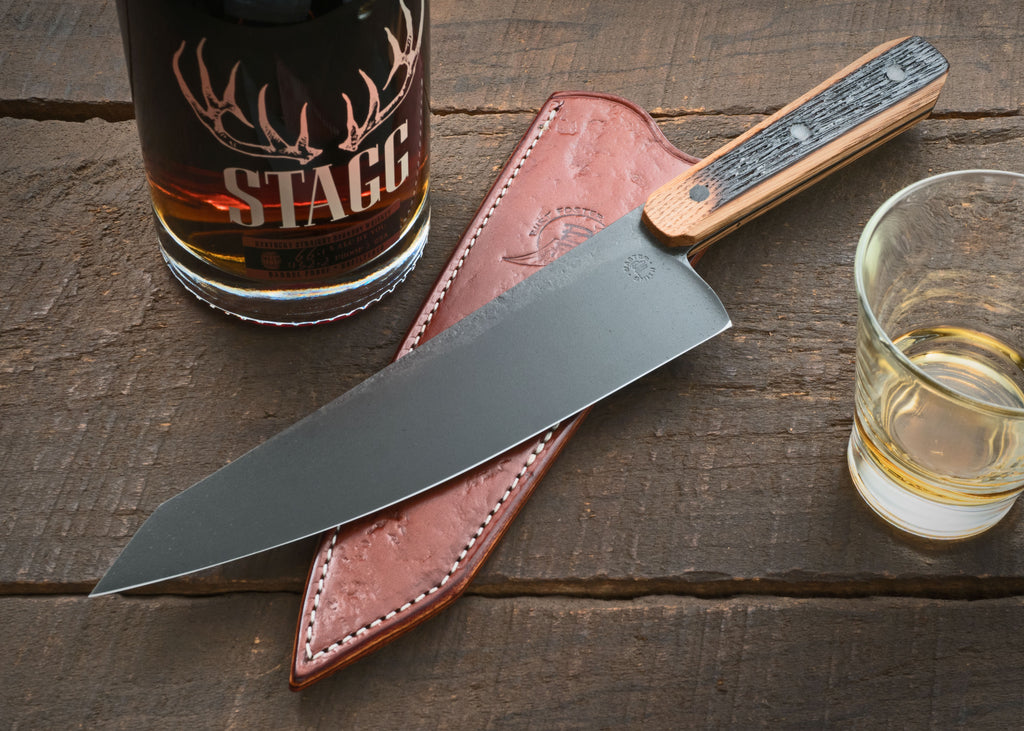 Jappalachian Gyuto
Pretty much the total package when it comes to a melding of traditional Japanese style and my Appalachian surroundings.
The blade and handle shape are quite Japanese, with a gyuto blade shape and a straight wa handle. The blade is ground very thin and light. The Eastern influence ends there as the handle scales are re-purposed bourbon barrel staves, and the blade is parkerized a-la military firearms (which in case you didn't know are right trending in the American South). 
The blade comes with a leather blade sleeve.
Blade 8.5", overall 13.75" 
No, you can't have the bourbon. Get your own.