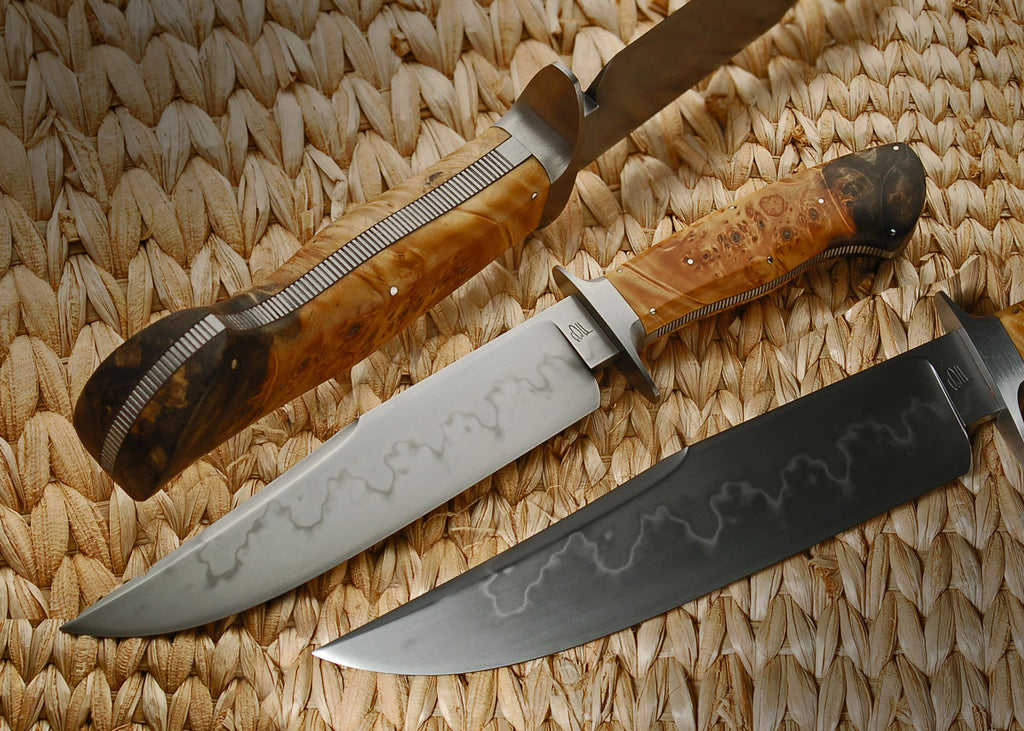 Buckeye Frame-Handle Fighter
This fighter was a custom order in 2008.  The blade is W-2 with a vivid hamon in what I called my "flocked" pattern.  The guard is stainless.  The knife has a frame handle, which gives the knife the illusion of being full-tang.  The handle frame is stainless with coin-edge filework all the way around. 
The handle is California Buckeye with stainless steel pins.