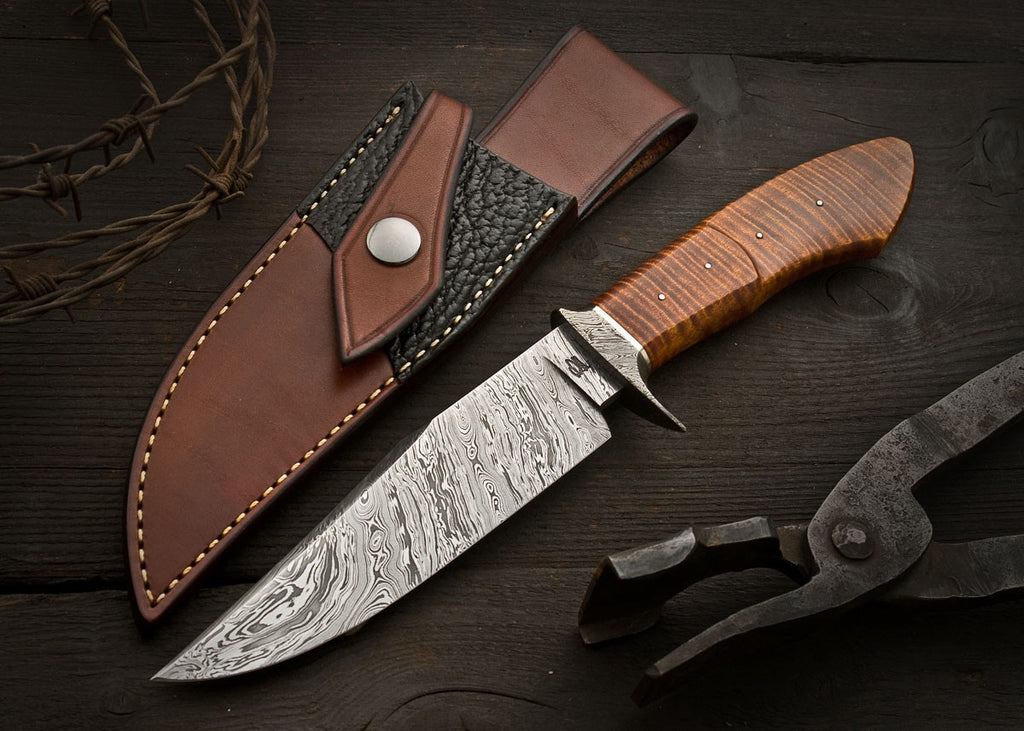 Damascus Gent's Bowie
I don't know exactly why a gentleman can't carry a full-sized bowie...maybe being a man of stature means you can use a medium sized knife, where a lesser man would need more. 
This medium sized bowie, suited perfectly for the man about town (especially the rough part of town) is made from some of my Firestorm pattern damascus with a matching curved-top guard.  The handle is tiger maple with some little domed nickel silver pins.  The sheath even has a black sharkskin overlay at the throat.
Blade is 6" long, overall is 11". 
If you fear that you may have broken your mother's heart somewhere along the way by not becoming the gentleman she expected you'd be, owning this knife will fix all that.  You love your mother, right?