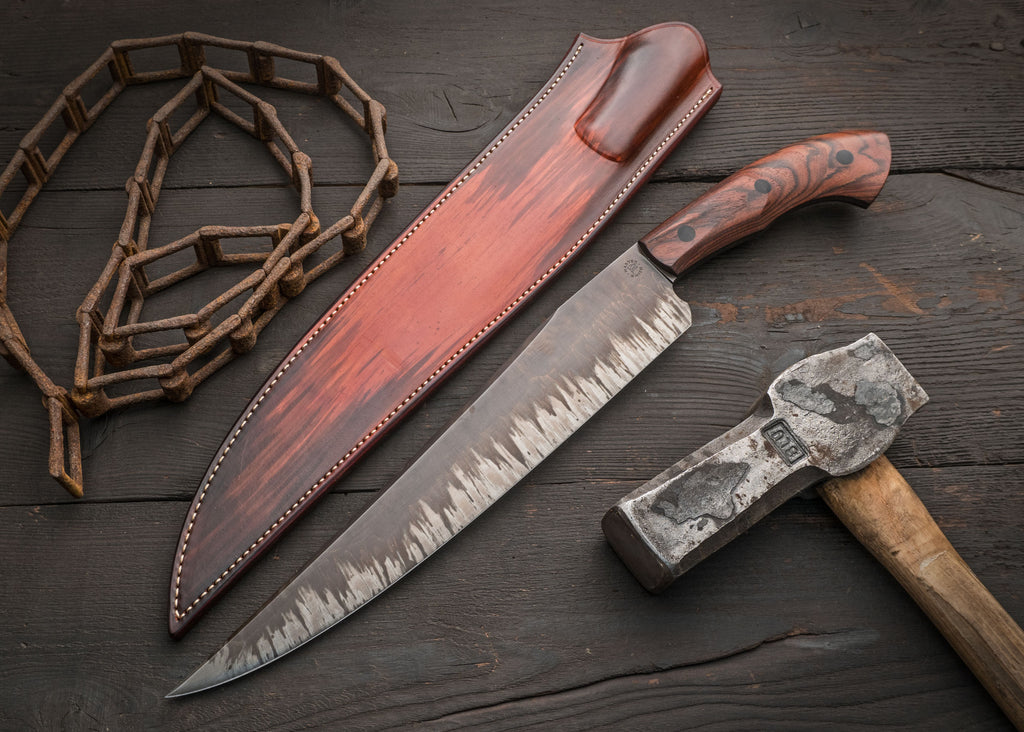 Ancient Jungle Sword
Bigger and also lighter than it looks in the photo, this massive camp knife is the perfect companion for a romp in the swamp.  It's like the perfect marriage of big chopper and slick machete - and it comes pre-stained!  I am having fun with these new patina experiments if you can't tell.
The blade is 80CRV2, forged to shape and fully ground and finished.  But rather than that delicate satin finish I so love, I slayed many dangerous critters and left their leavings on the blade for good measure.  The handle is satin finished English Walnut with African Blackwood pins.
The sheath is a deep pouch style in a crossdraw configuration, with a little of that creature blood...just to keep the set matchy-matchy.
The blade is 13" long with an overall of 19"