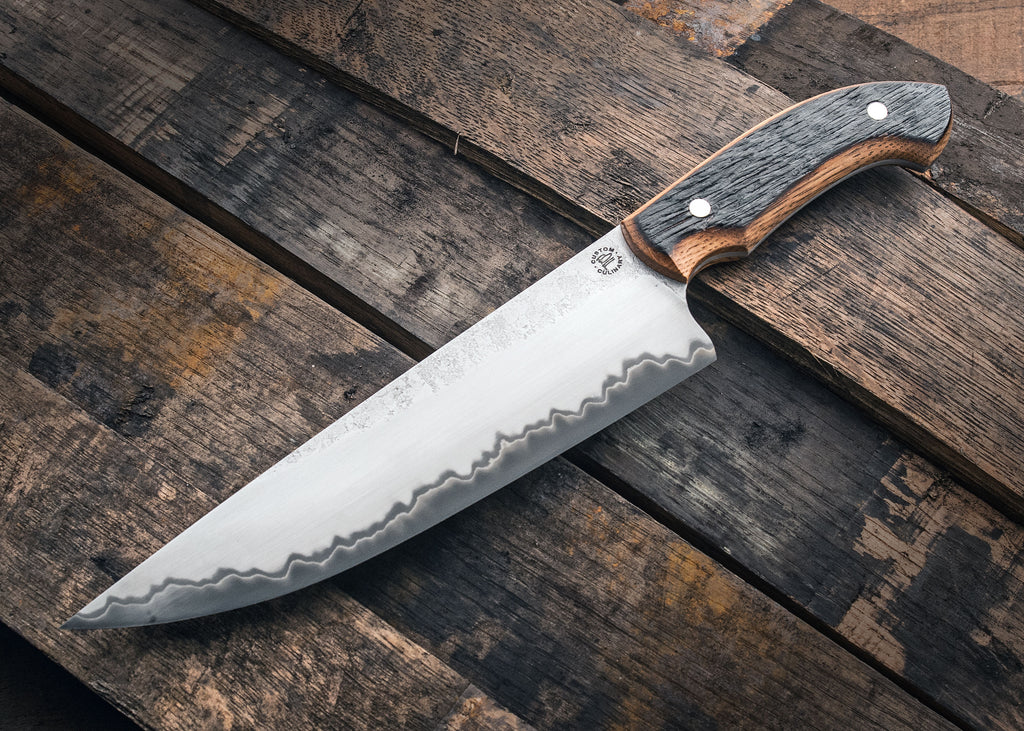 Bourbon Chef
This French-pattern chef knife has a forged, laminated steel blade (410 stainless, 1095 core).  The blade is full tang with natural forging texture left near the spine.  The blade bevels are hand-finished.
The handle is made from a bourbon barrel stave.  In order for bourbon to be bourbon, one requirement is that it be aged in new, charred, white oak barrels.  Once the aging process is complete, the barrels are sold for aging whiskey, beer, etc.  I have made stands from these barrel staves in the past, but I have a personal chef knife knife in my kitchen that has been in daily use with bourbon barrel scales and it works great.  The charred surface is on the outside with the edges sanded and finished.
Blade length 8", width 2.1", overall length 13"