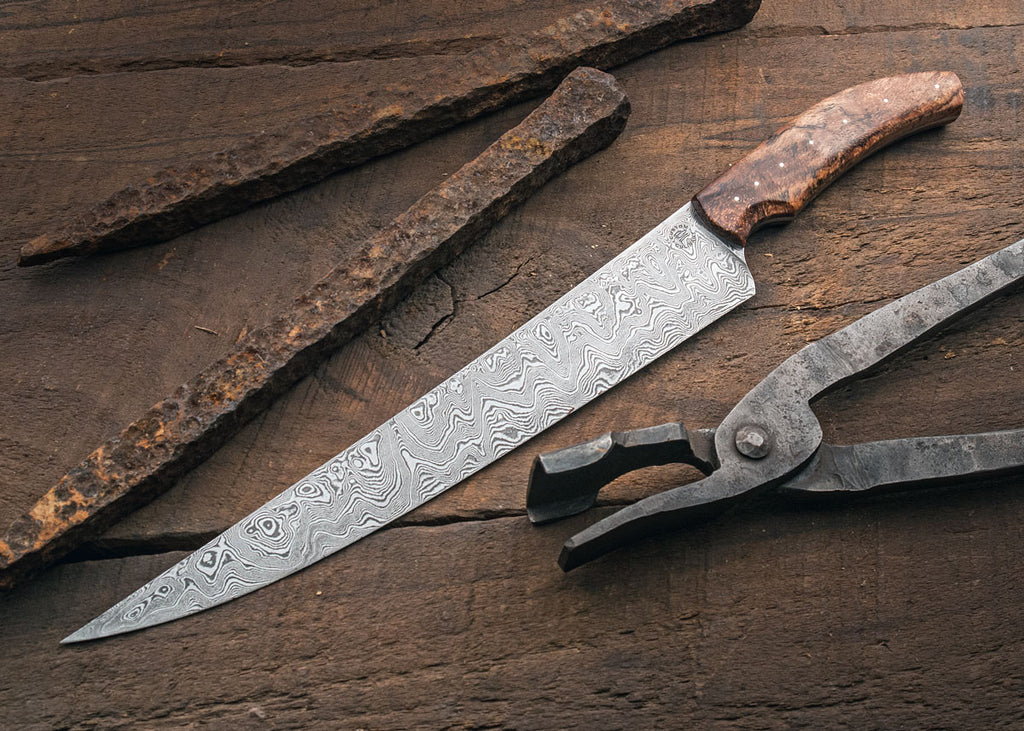 Damascus Carver
This 150 layer Damascus blade is forged as a carving knife.  Seriously, this is what your family want you to get them for Christmas this year.  The ham deserves no less.  
The blade has a traditional carving shape, but the edge and handle are arranged so that it can be used over a cutting board as well.  
The handle is stabilized spalted oak with seven small stainless pins.
Blade length 10.3", width 1.6", overall 15"