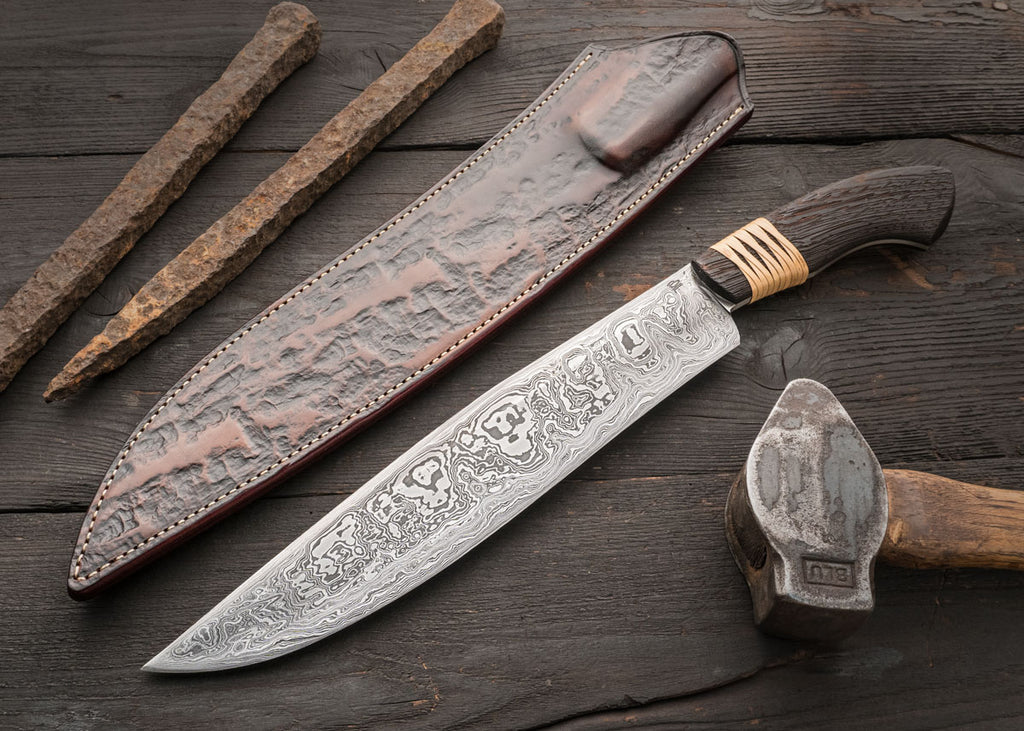 Damascus Bolo
Seeing an adult man in the Plilipine jungle without a bolo would be a rarity, as this knife is as much a part of daily life as clothing.  My bolo is forged from 200 layer woodgrain Damascus (52100 and 15N20), and left long and light, just like the real thing.  The distal taper keeps it fast while the wide belly out front gives it more power in a chop than you would have from a straight blade.  
The handle is weathered wenge, a tone-wood that just begs to be finished like this, along with a bamboo rattan wrap.
The sheath is a deep pouch style in Dragonskin leather.
The blade is 11.5" long with an overall length of almost 17"