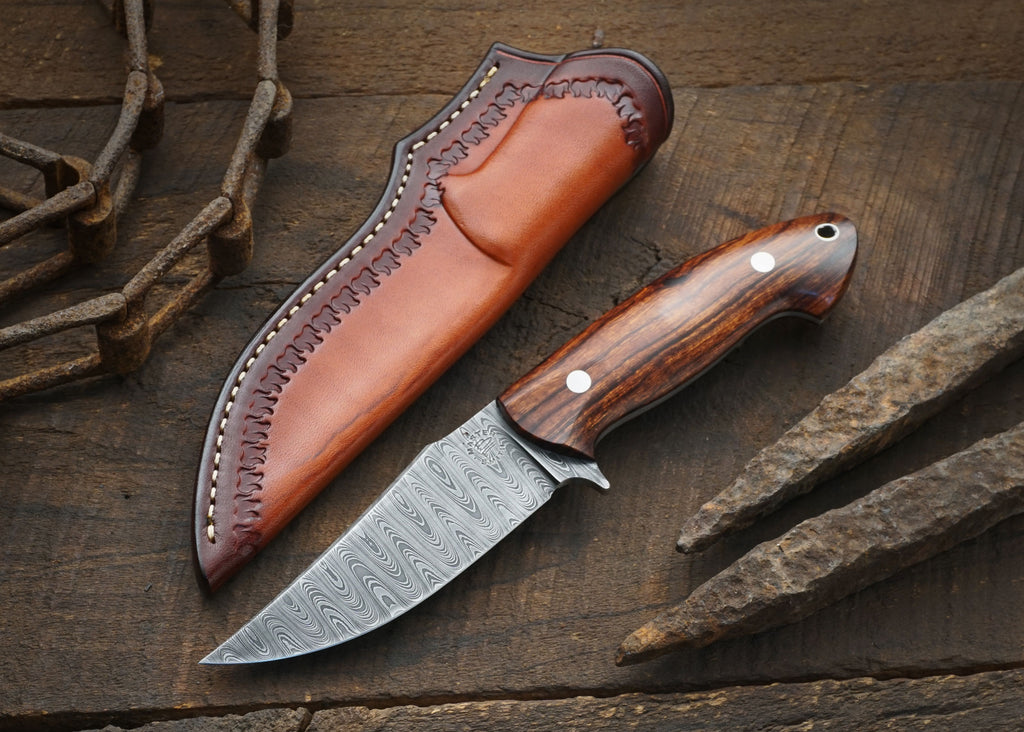 Damascus F&S Hunter
This is the model featured in Field and Stream Magazine, April/May 2018, and designed specifically for that article.  There are essentially no straight lines on the knife, and I went to a lot of work to make sure the all those curves not only look right, but translate into a knife that feels great in the hand.  
The blade is a tight ladder pattern damascus of 80CRV2 and 15N20.  The handle is a piece of straight grained, high-contrast desert ironwood with mirror polished stainless hardware.
The sheath is a deep, secure pouch style tooled in my campfire pattern.
Blade Length: 4-1/8", Overall Length: 8-3/4"