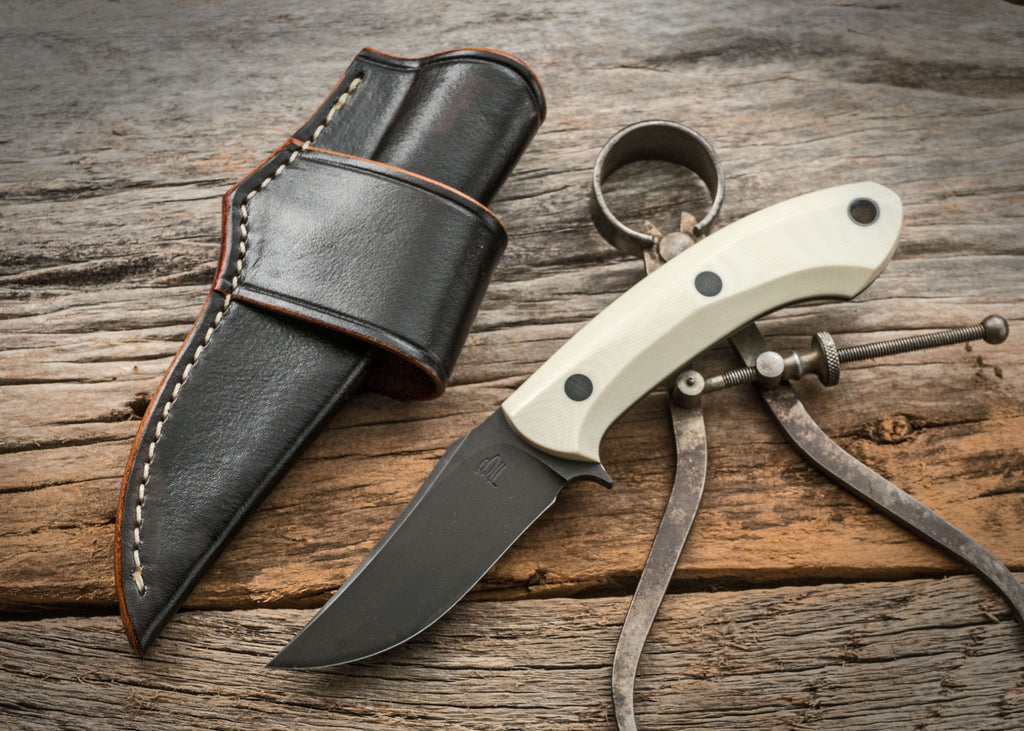 Ardmore EDC
The Ardmore is one of my favorite EDC's, and pairing it with a horizontal carry sheath is one of the easiest and comfortable ways to carry a small blade.
This version is non-forged carbon steel (80CRV2), with a parkerized blade finish. Parkerizing (maganese phosphate) is a surface treatment that is very durable and something I'm enjoying. It allows for some cool practical and artistic results. 

The handle is ivory G-10 with black composite pins and lanyard hole. 
Sheath is a leather horizontal carry for a 1.5" belt.
Blade length: 3", overall 7.25"