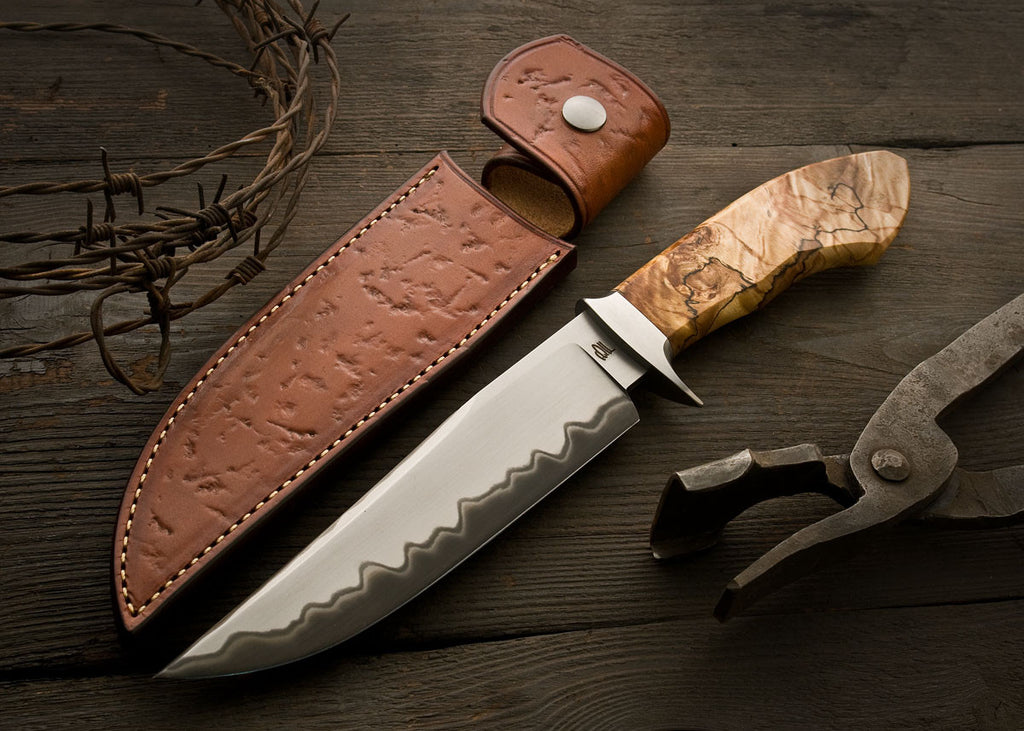 Laminated Spalt Fighter
Long clip point, stoutly balanced fighter and a stunning piece of spalted maple.  This knife has my standard Laminated steel blade (410/1095) with a satin hand finish.  The curved-top guard is stainless.
The sheath is a high-ride, with a distressed finish (inspired by how you'll feel when you pass this one up.)
Blade is 6-7/8" with an overall length of 12"