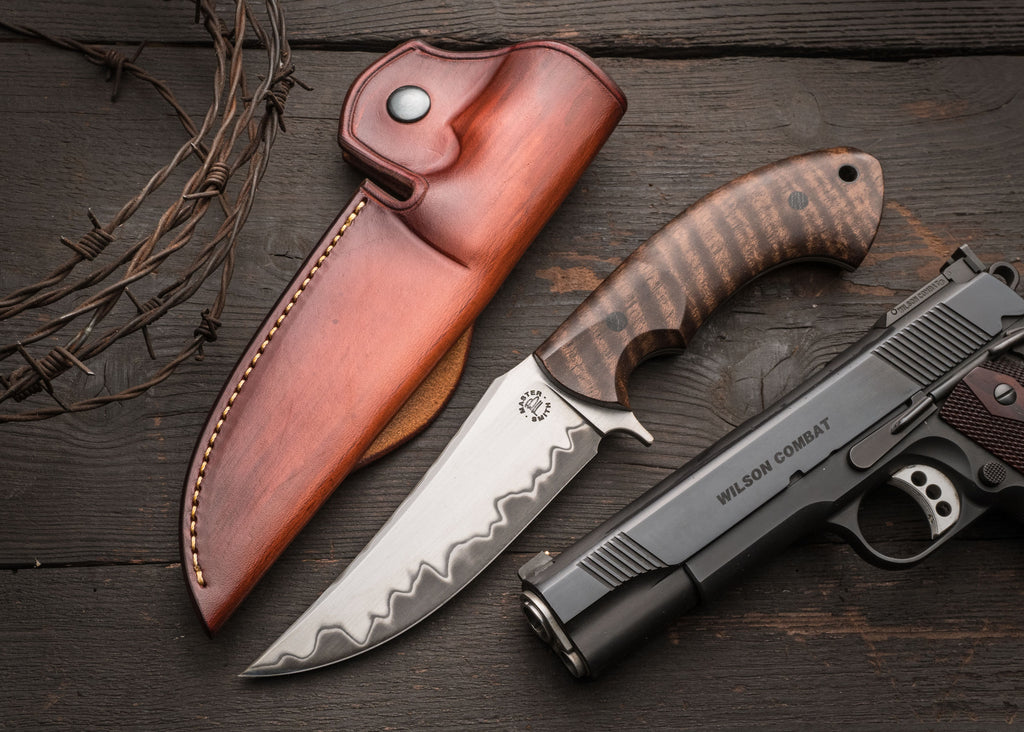 Combat #4, Curly Walnut
The Combat #4 is my most popular military-designed knife for several years now, and this is the updated version of the design.  The changes are subtle, with a little more hand room in the handle, and curves that are a little more pleasing to my eyes. 
The blade is forged from my signature Laminated Steel (410 stainless with a high-carbon 80CRV2 core), and is fully hand-finished.  The handle is stabilized curly claro walnut, attached with black composite pins and finished in a soft satin.  
The sheath is my Semi-pouch design.  Made to hold a knife securely and yet be able to get the knife into action with only a swift tug, it gives the best combination of speed and security I have seen in a leather sheath.  High-ride belt loop to fit up to a 1.75" belt in right hand.
Blade is 5.5" with an overall length of 10.75".
Pistol not included.