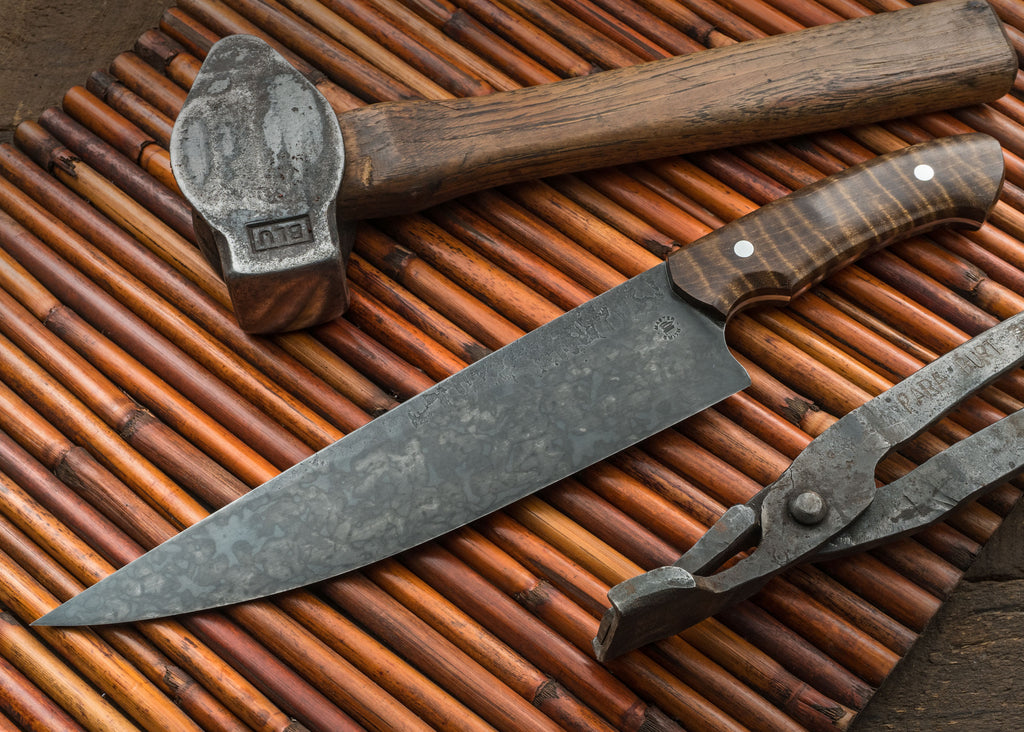 Antiqued French Chef
The French-pattern chef knife is probably the most versatile blade shape in the kitchen.  This blade is forged, full-tang blade of 80CRV2 carbon steel.  Like Grandma's butcher knife, carbon steel will darken and age with use, so I've taken the liberty of giving this blade a bit of a jump-start with a patina finish on the blade with the natural forge texture and hand-finished bevels below the surface.
Handle scales are the stabilized brown curly maple with stainless hardware.
Blade length 9", width, 2", overall 13.75"