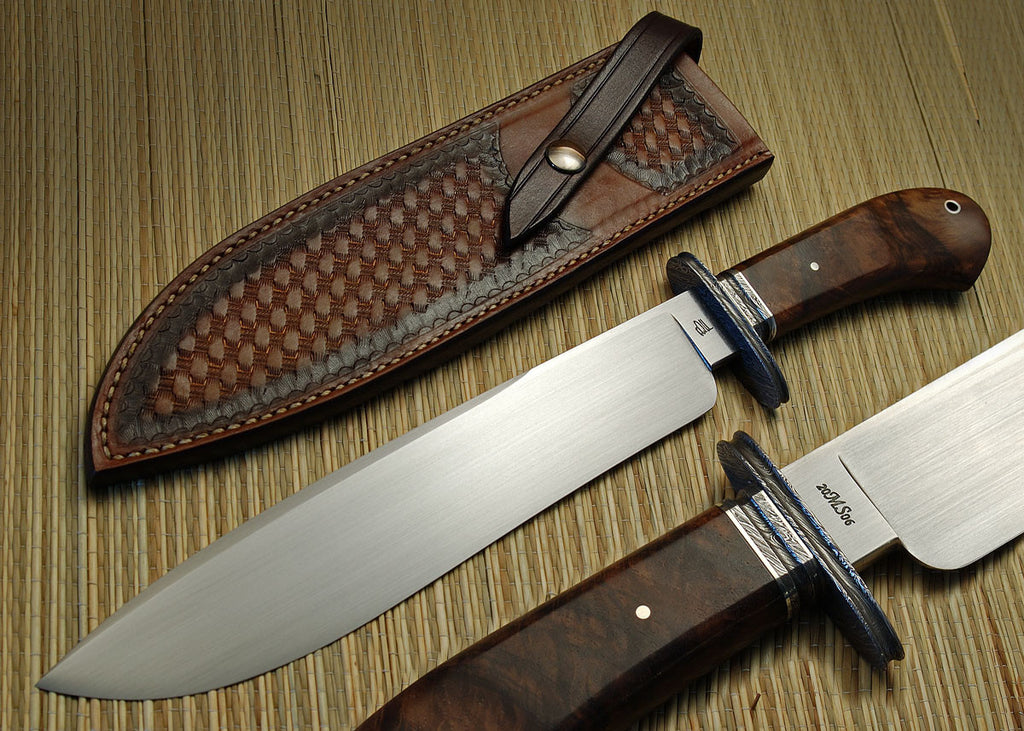 Bolo Bowie
The Philippine bolo has been used in the tropical island jungles for generations for its tremendous chopping power.  Though they are made in an endless variety of styles, the signature feature is the recurved blade and the distinct belly near the front of the blade.  This pushes the weight of the knife further forward, giving the blade great momentum in a chopping or slashing stroke.
This knife was made with a forged blade of 52100, differentially tempered so it has a hard edge and a spring-hard spine.  The guard and ferrule are damascus with nickel silver spacers.  The handle is a beautiful piece of stabilized walnut. 
The sheath is tooled leather with airbrushed accents. 
The blade is 10" long and the knife is 15" overall.