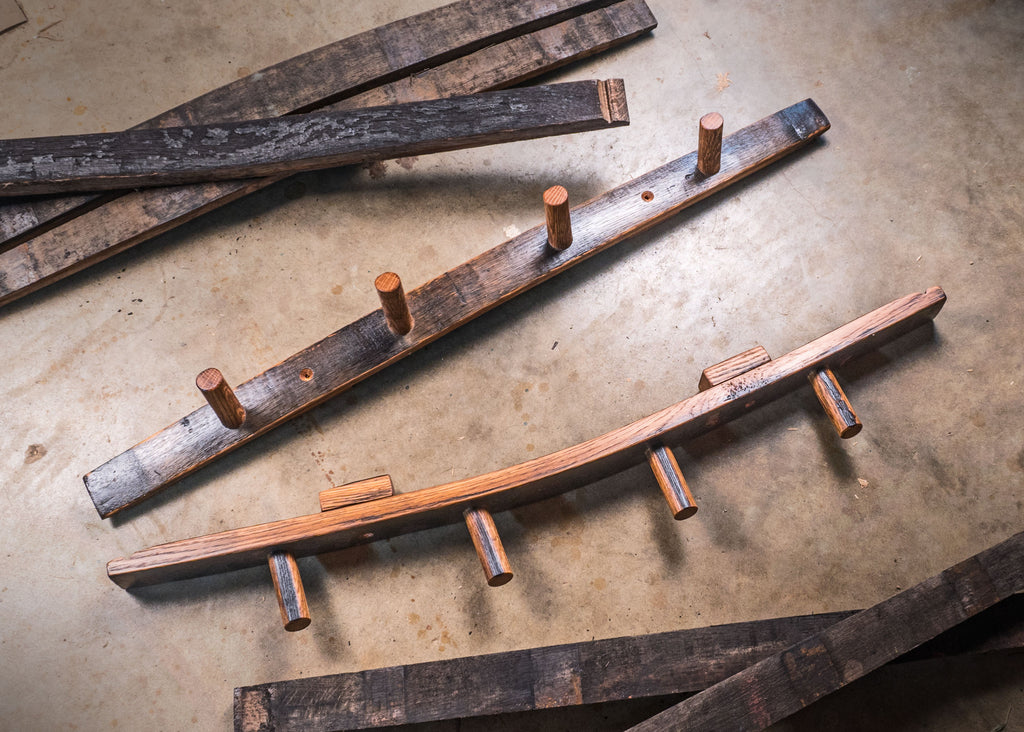 Bourbon Barrel Hat Rack
I know this is a little out of my wheelhouse (if you know me for my knives), but I've made several variations of these hat racks over the years.  A few weeks ago I made up one like this for my bedroom so I have a place I hang my backpacks, and I thought.....hey I should make up a bunch more!
These are each made from a single barrel stave from a used bourbon barrel.  The pegs are also made from barrel staves.  I turned them into dowels and positioned them so that the charred interior is facing up. The two holes are on a 16" center so you just have to find two studs and you're ready to go.
They're finished with a satin poly and I'll send you two 4" screws (in case you don't want to buy your own).