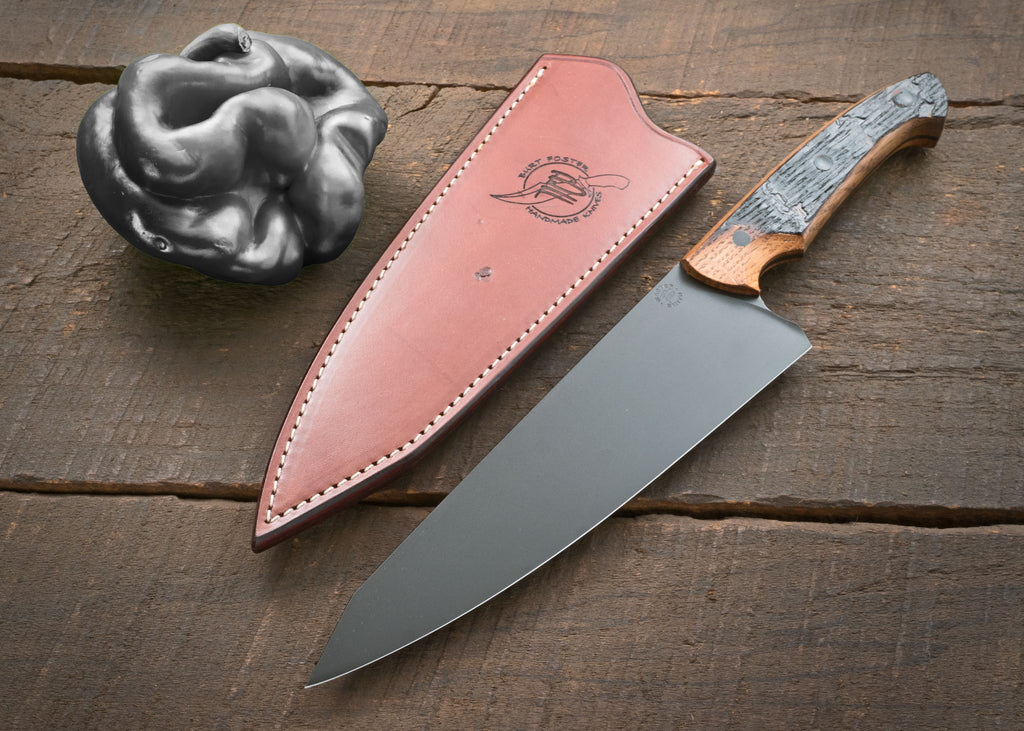 Bourbon Chef
This modified Gyuto blade is forged to shape from 80CRV2. The edge of this flat ground knife is left very thin and hard (61.5 RC). The blade is parkerized to give it a long-wearing finish for regular use.
The handles are re-purposed bourbon barrel staves with what is known in the trade as a #4 Aligator char. The white oak used in bourbon barrels is very stable in a kitchen environment and should look and work good for a very long time. The scales are attached with black micarta pins.
The knife comes with a leather blade sleeve.
Blade 8.5", overall 13.5"