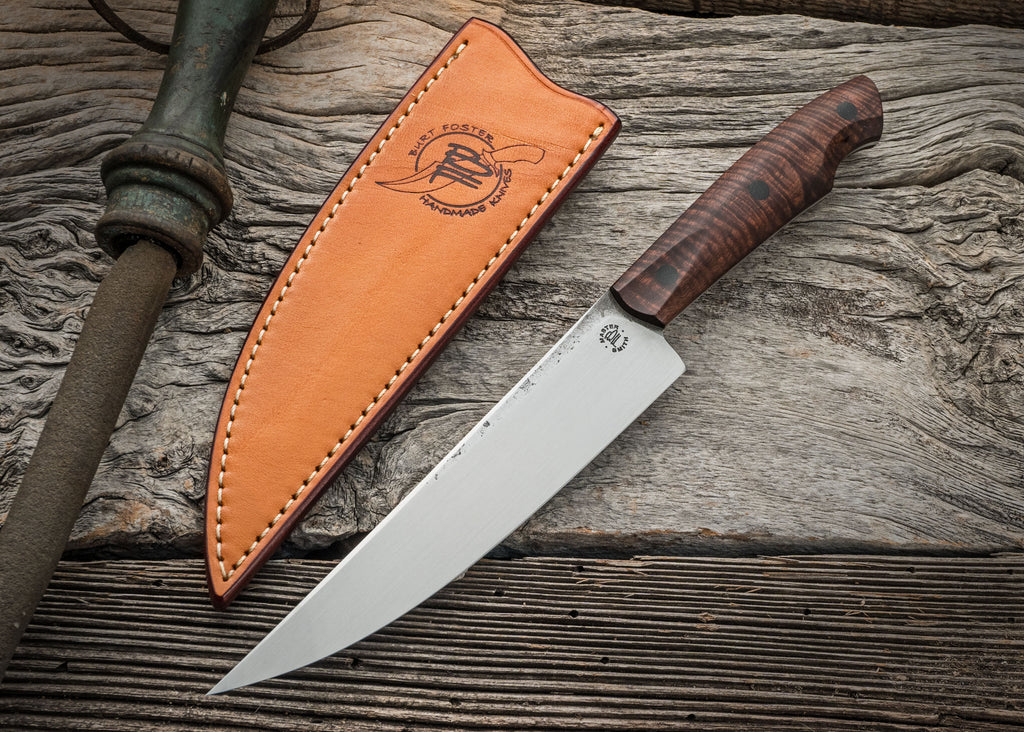 Carbon Boning Knife
This long, thin boning knife has a thin, hard edge and point - great for breaking down large cuts of meat, and slicing near bone.
Forged from 52100 round bar and heat treated to 61.5 RC, forge texture remains at the spine with wide, hand-finished bevels.
Handle is Australian Ringed Gidgee with black micarta pins.
Knife comes with a fitted leather blade sleeve.
Blade 6.5", overall 11"