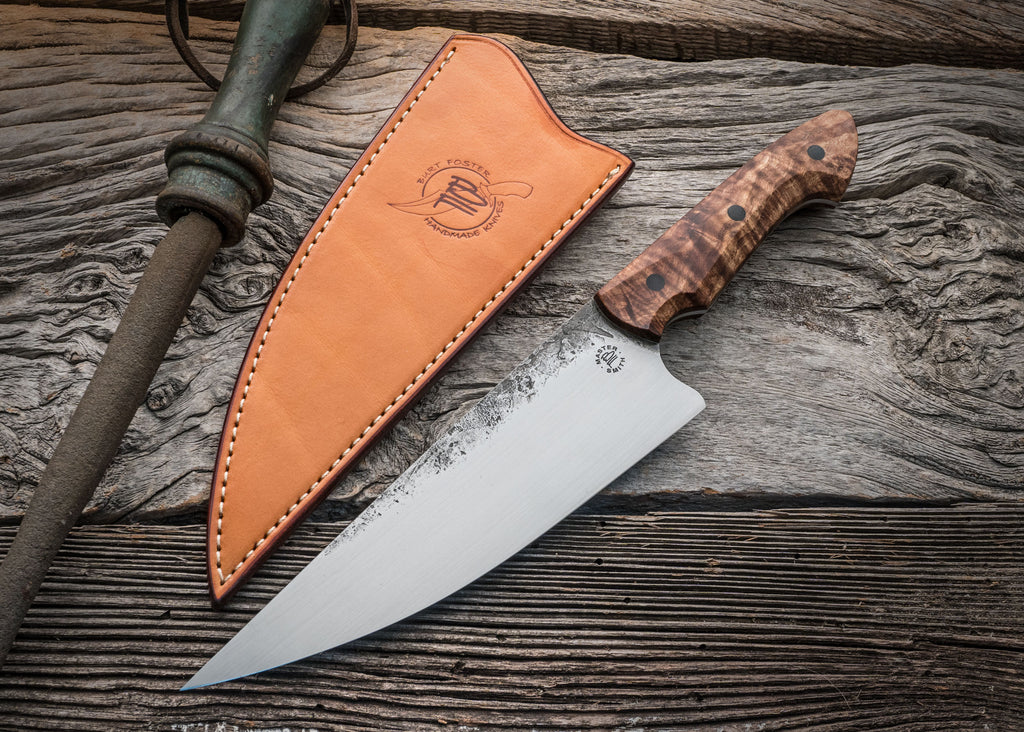 Carbon French Chef
Forged from 52100 round bar, this all-carbon steel chef's knife is minimal as well as purposeful.
The blade is very hard (61.5 RC) with a thin edge and a forged distal taper, with forge texture at the spine and hand-finished bevels. The handle is stabilized spalted curly maple with black micarta pins. 
Knife comes with a fitted leather blade sleeve.
Blade 7.5", width 2.1", overall 12.5"