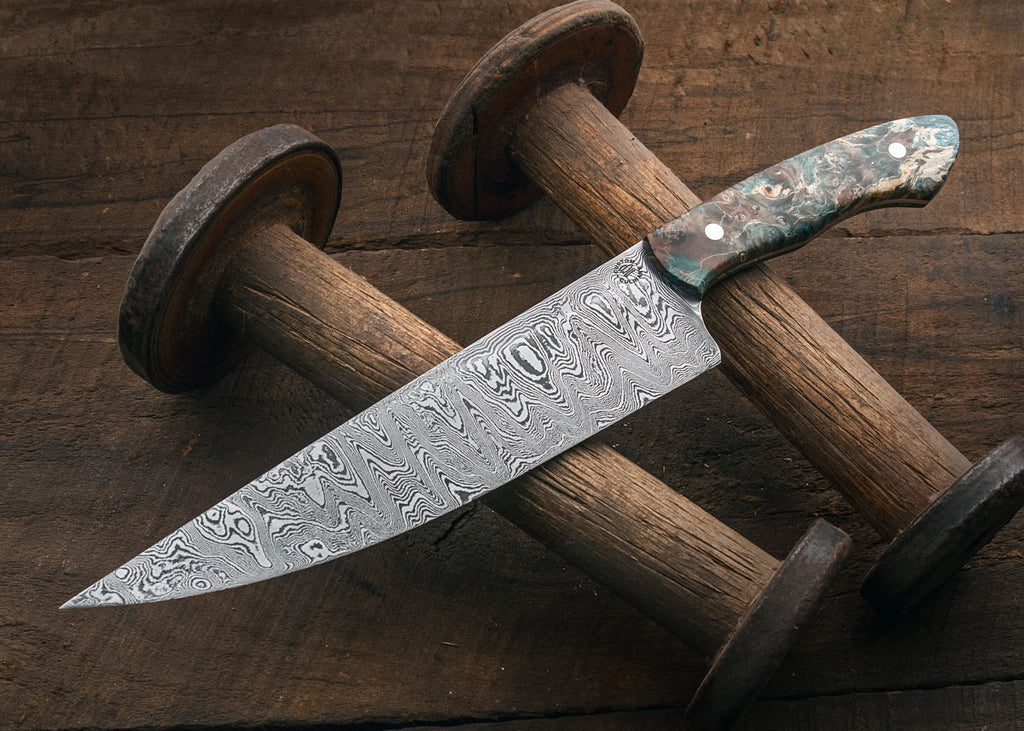 Damascus French Chef
Forged from 150 layers of woodgrain pattern Damascus, this long but light blade might become your new favorite tool around the kitchen.  Traditional French pattern blade and handle with my own personal improvements.  
Handle material is stabilized box elder with stainless hardware.
Blade length is 8.6" width 1.95", overall 13.8"