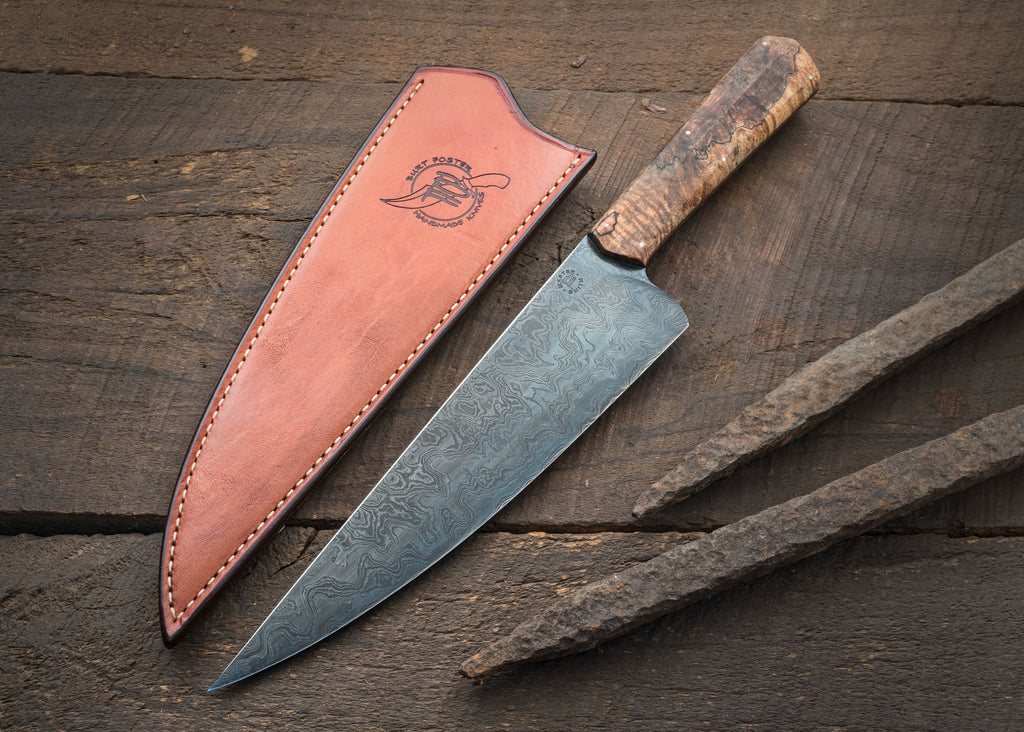 Damascus French Chef
A fusion design that marries a French pattern blade with a Japanese (Wa) style handle.  The blade is woodgrain pattern damascus which will always darken with age.  So I have darkened it in advance showing a subtle, but bold pattern.  The edge and tip are thin and harder than a typical western blade giving a great combination of flex and edge retention. Below is a quick vid of the edge flex.
The handle is a full-tang Japanese inspired shape with my own little modifications thrown in.  The handle is stabilized spalted maple with black G-10 liners and nickel silver pins.
The knife comes with a custom leather blade sleeve.
The blade is 8.75" long, 2.1" wide at the heel, and 13.75" overall.