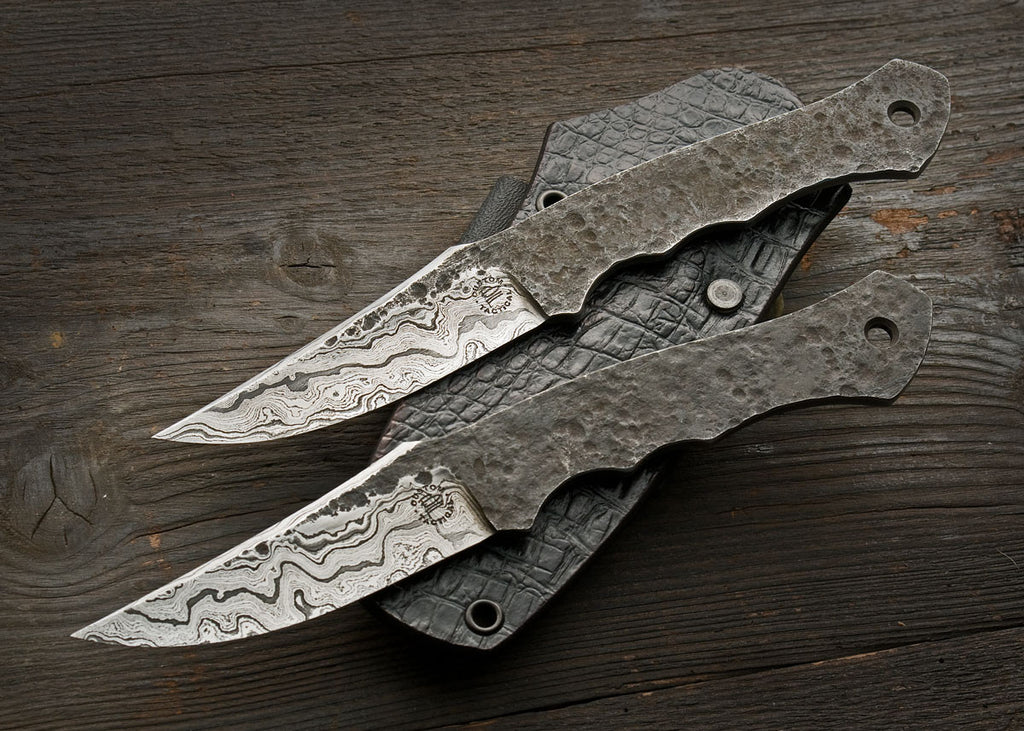 Damascus Original Darkside
The Original Darkside in Damascus steel (O-1, 15N20, 1095)  Blades are forged and left with texture on the handles for grip in a very thin package.  Blades are hollow ground with very thin, sharp edges. 
Sheath is my standard multi-carry model - leather over kydex with a belt loop that can be repositioned for vertical or horizontal, and for either left or right hand carry.  Can also be used as a neck knife with a cord or chain through the two bottom sheath holes and the belt loop removed. 
Blade is 3" with an overall of about 7.25"