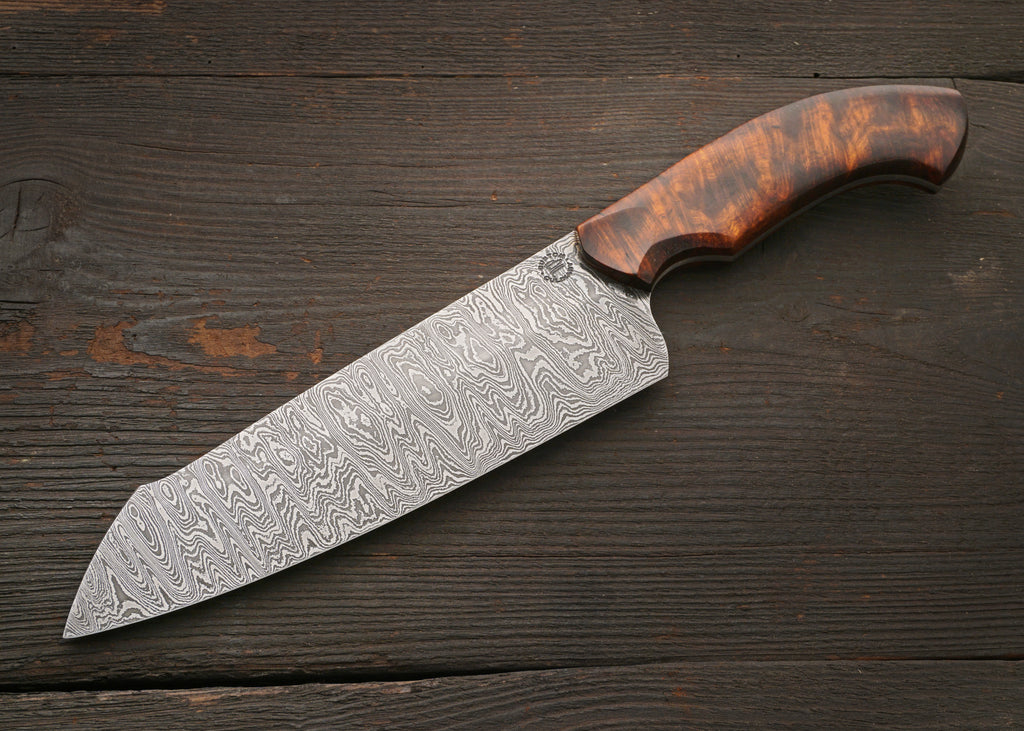 Damascus Santoku
This stout-bladed Santoku is not only a looker, she's a work-a-holic!  The blade is a random ladder pattern Damascus, which means the pattern is created through the forging process alone, without cutting and without the use of ladder pattern dies.  
The handle is polished desert ironwood, and it is attached with my new pinless handle construction method.  
Balance is directly at the juncture of the blade and handle.
Blade length is 7", overall is 11.5"