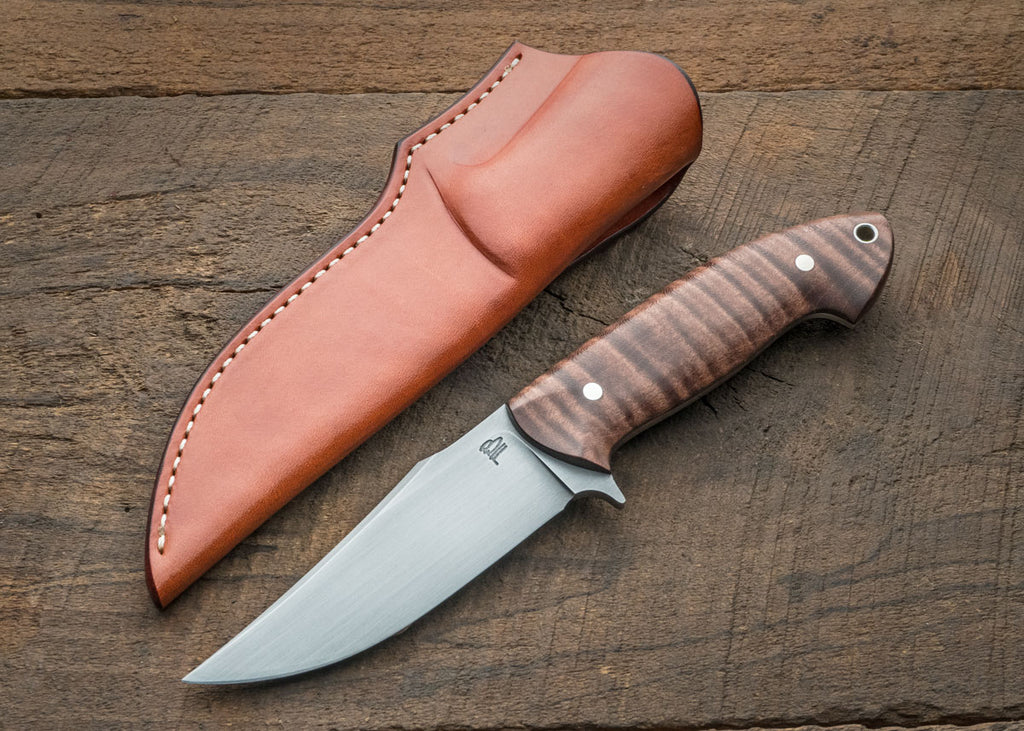 F&S Hunter
This is the model featured in Field and Stream Magazine, April/May 2018, and designed specifically for that article.  There are essentially no straight lines on the knife, and I went to a lot of work to make sure the all those curves not only look right, but translate into a knife that feels great in the hand.  The 4-1/8" blade is long enough to handle skinning and cleaning of game, with a point fine enough for detail work.  The tang is also fully tapered for better balance.
The satin finished blade is 52100 (one of my all-time favorite carbon steels).  The handle is brown curly maple with nickel silver hardware.  Hand-fitted and moulded leather pouch sheath is right handed.
Blade Length: 4-1/8", Overall Length: 8-3/4"
Note: there are a couple of these available, and although the figure in the wood is very similar, the photo here may not be the exact knife you will receive.