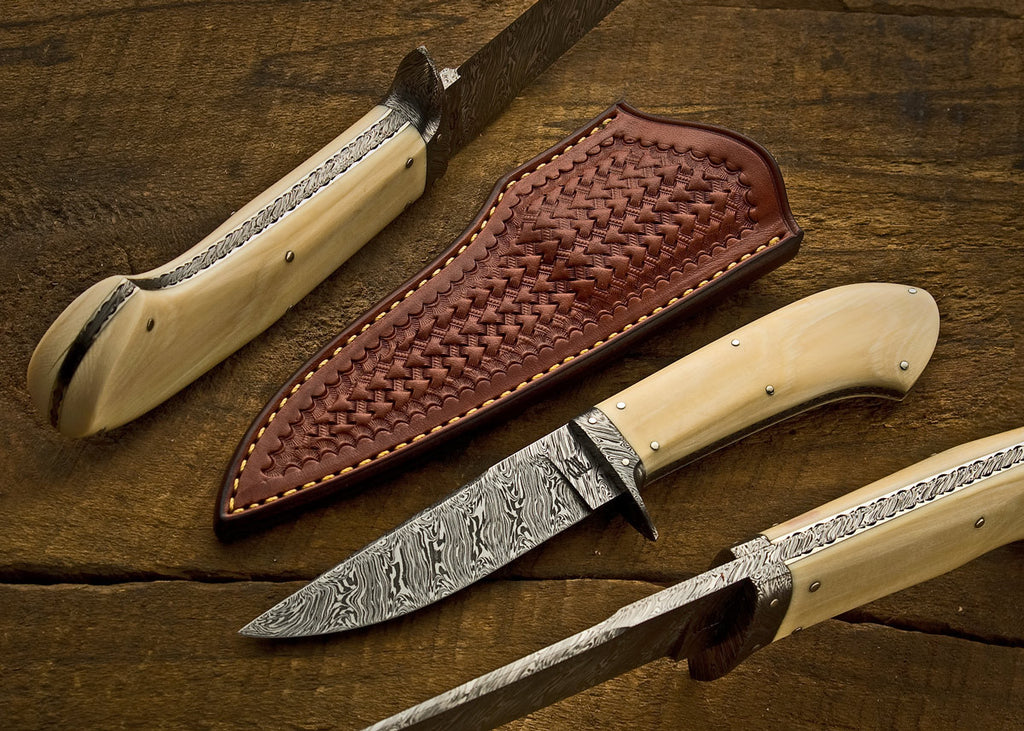 Ivory & Damascus Hunter
This is an example of how far I like to take a full-dress hunter without getting to the point where it loses functionality, but showcases detail from every angle.
The full-tang blade is firestorm Damascus.  The reason I like this pattern for this type of knife is that being a twisted pattern, it shows character and detail not only on the blade flats but also along the edges of the tang.  Many patterns exhibit well only from one direction.  The guard is made from the same pattern.  You will often see knives made from more than one Damascus pattern, and while this seems like an increase in details, it is often just adding clutter.  It is very hard to use two patterns without a visual clash....like stripes and plaids.
The handle scales are walrus ivory with vine fileworked nickel silver liners and nickel silver pins.
The sheath is a full-welt pouch with tight basketweave tooling.