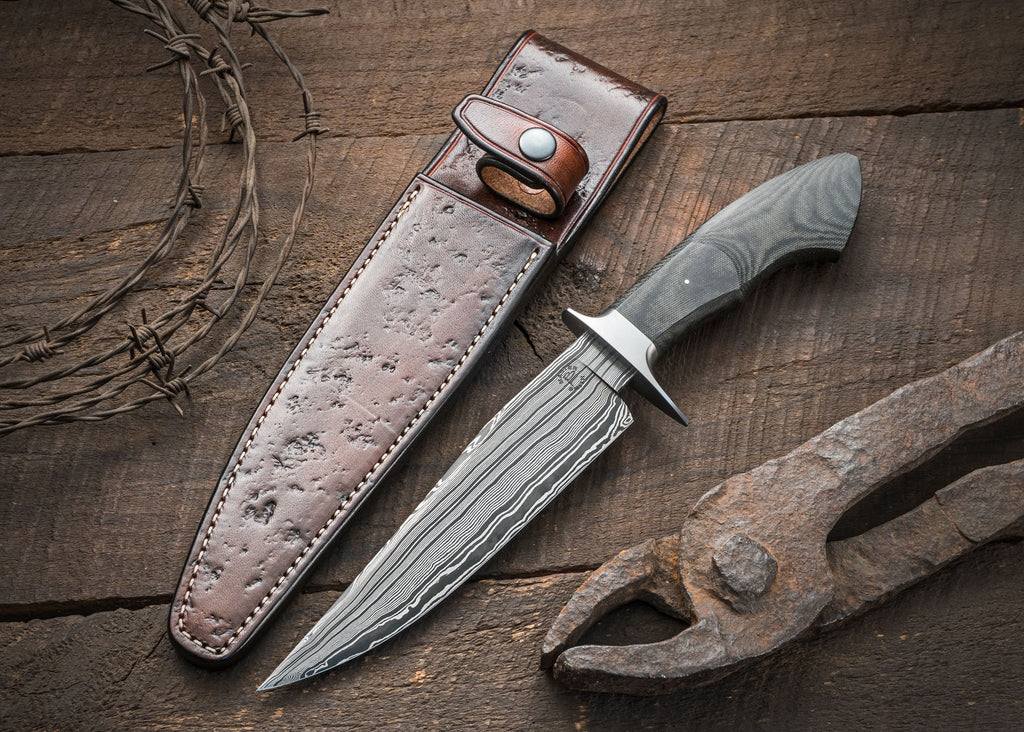 Flatline Damascus Fighter
This slender, pointy, fighter has a blade forged from what is basically a woodgrain pattern damascus, turned on its side.  The result is either a very sad EKG, or a very bold blade.  
The guard is satin finished stainless and the handle is satin black canvas micarta with a single stainless pin.
The sheath is a classic military-style drop loop with a dark textured finish.
Blade length 7.25", overall 12.5"