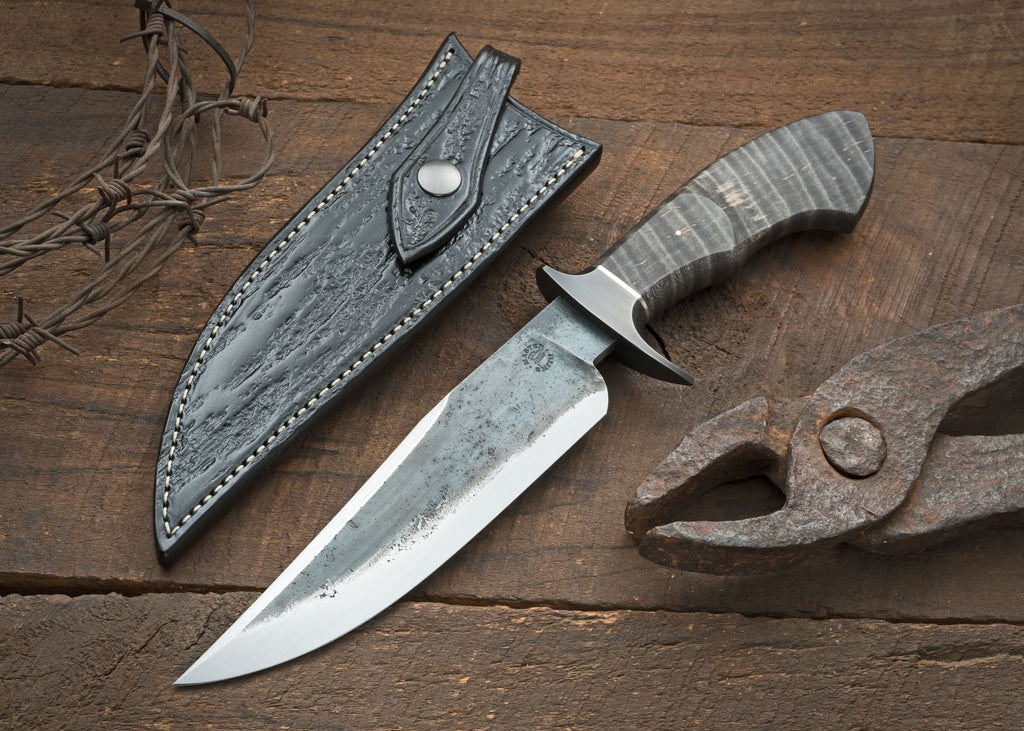 Forged Fighter
Another one of my "rustic" style knives, forged very close to shape from 1095 steel with the natural forge textures left everywhere but the blade bevels and the perimeter which is hand-finished.  The curved guard is matte blued steel.  The handle is gray curly maple with a single stainless pin and spacer.
The sheath is a textured Dragonskin pattern, high-ride, right handed.
The blade is 7.25" with an overall length of 12.5"