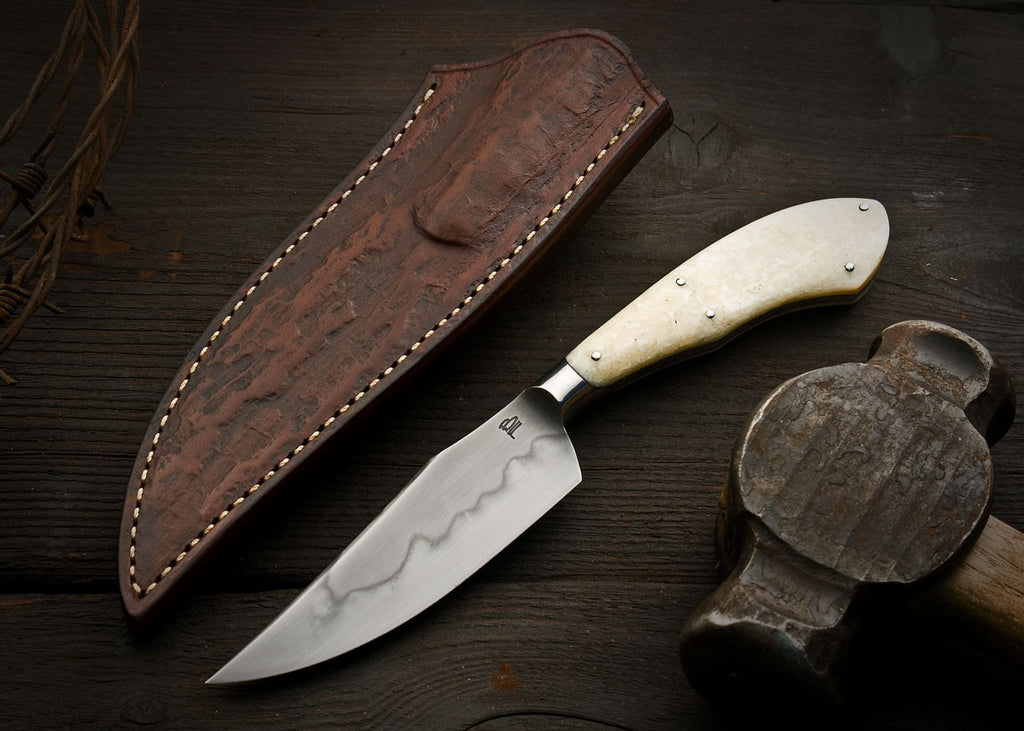 Forged Integral Hunter
An integral knife is at home either as a hunter or as an everyday carry knife.  Slender and light, the integral construction makes it very strong.
This knife is forged from 1/2" round W-1 and clay hardened to produce a crisp, undulating hamon.  The blade bevels are finely hand-finished with the remaining parts mirror polished.  The handle is stabilized interior fossil walrus ivory with five little domed nickel silver pins.  The sheath is a vertical pouch style with a textured panel.
The blade is 4" long with an overall of 8"
(Be advised that every country deals with ivory products differently.  If you live outside the U.S., be forewarned that customs in your country may prevent you from receiving the knife.  Buy at your own risk.)