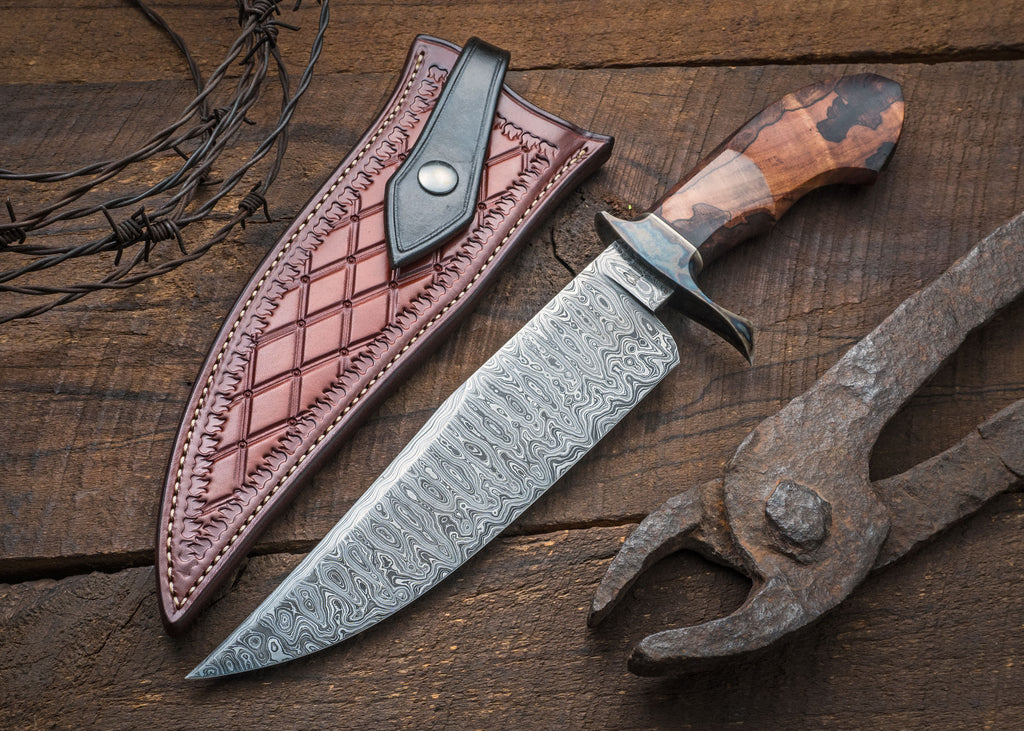 Fortis Bowie
This ladder-pattern damascus bowie (made from 15N20 and 80CRV2) was forged to shape, giving not only the primary ladder pattern, but a secondary wave as well (hard to photograph, but easy to show off).  The "thorned" guard is mild steel, color case hardened to a beautiful rainbow that's also diamond-hard as well.  The handle is spalted maple, satin finished.
This is a big, but not huge knife and it feels lively in the hand despite being nearly 1/4" thick at the spine.  
The sheath is a high-ride model done in chestnut and black with a quilt pattern tooling.
Blade is 8.5" long, 2" wide, with an overall of 14"