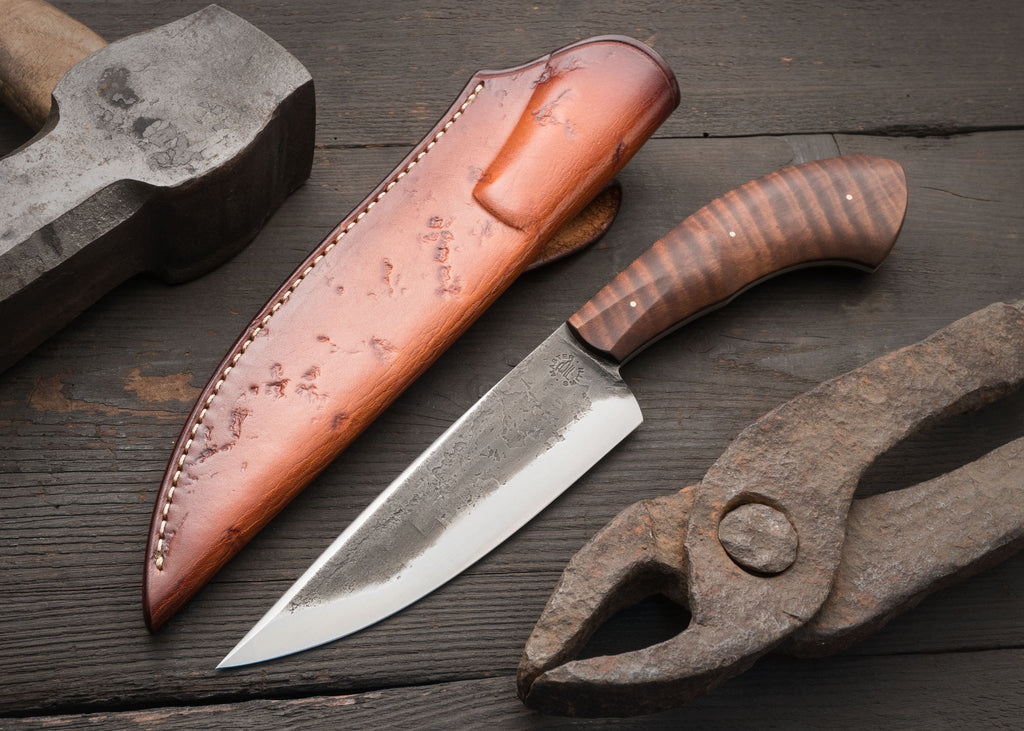 Fundamental Hunter
A forged to shape hunting knife that combines a high level of craftsmanship while remaining as simple and uncomplicated as possible.  My goal was to make these knives attractive and elegant, and not just simple.
The blade is forged to shape including the bevels and tapers from 80CRV2, with only minimal finishing.  The handle scales are toasted, curly maple (stabilized) with little bronze pins, finished in a smooth satin.
The sheath is a distressed pouch style, right handed for 1.5" belts.
The blade is 5.6", overall 10.25"