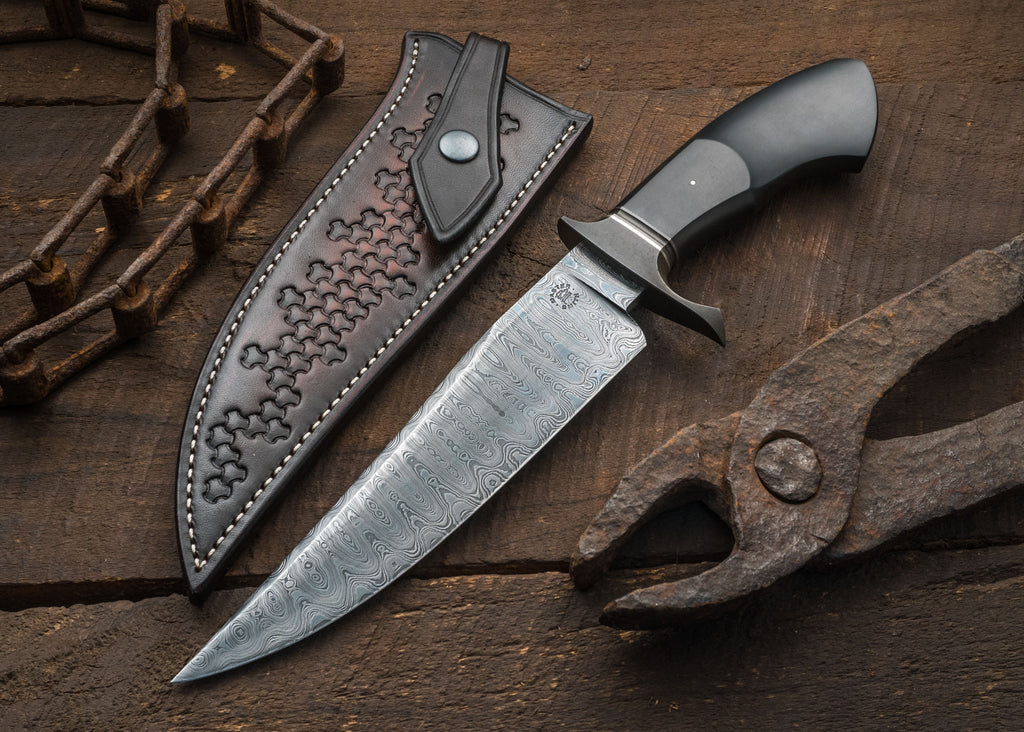 Half Light Fighter 2021
The Half-Light Fighter series are monochromatic pieces that attempt to make the most of design without the use of color, save black and silver.
This piece has a Ladder pattern damascus blade of 80CRV2 and 15N20.  After patterning the steel the blade bevels are forged, leaving the tell-tale micro shimmer marks that run from the cutting edge to about halfway up the bevel. They are impossible to photograph, so the attached short video shows more of the detail.  The blade is blued in addition to being etched, adding to the the overall darkness of the entire knife.
My signature thorned guard is steel, darkened with a nickel silver spacer and some simple cove filework to visually separate it from the satin finished black paper micarta handle.  The micarta, while being very tough is almost the perfect material for the Half-light theme as it is as close as possible to being totally and truly black.
The sheath is a high-ride style, right handed, with a dissolving basketweave pattern I started using recently.  
Blade length 8", overall 13.25"