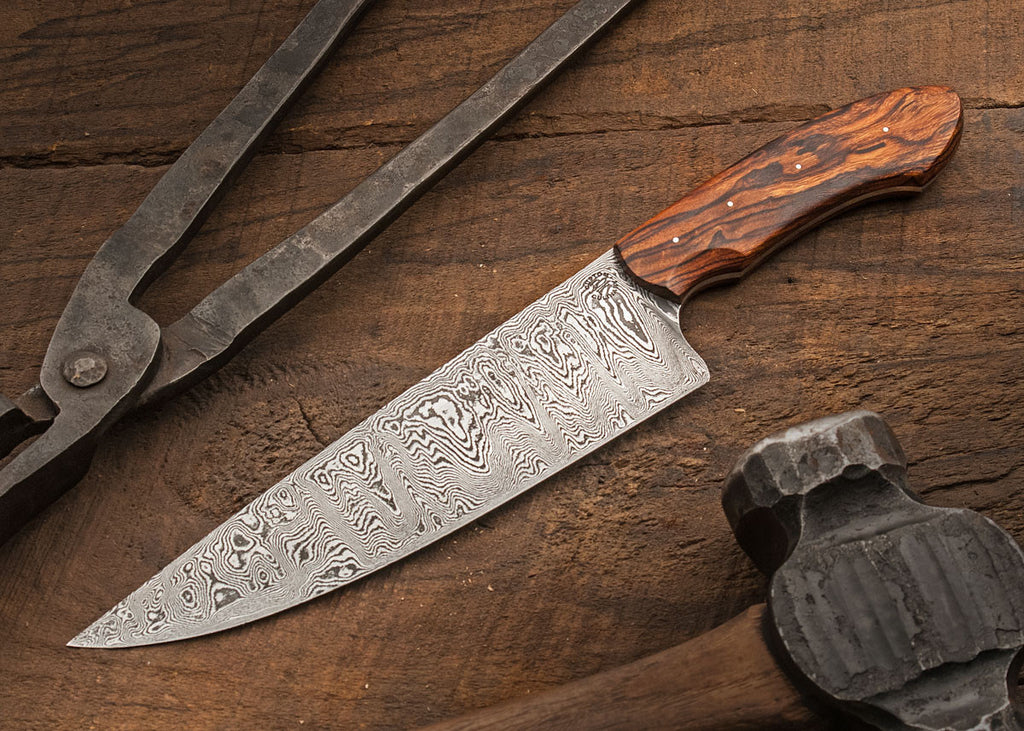 Ironwood French Chef
A more well-rounded do-all knife would be hard to find than this traditional pattern blade.  It is full-tang, forged from 150 layer woodgrain Damascus with deeply etched blade flats and mirror polished around the tang. The blade has neutral balance with a very comfortable handle made from polished desert ironwood with tiny stainless steel pins.
Blade length 7.5", width 2", overall 12.3"