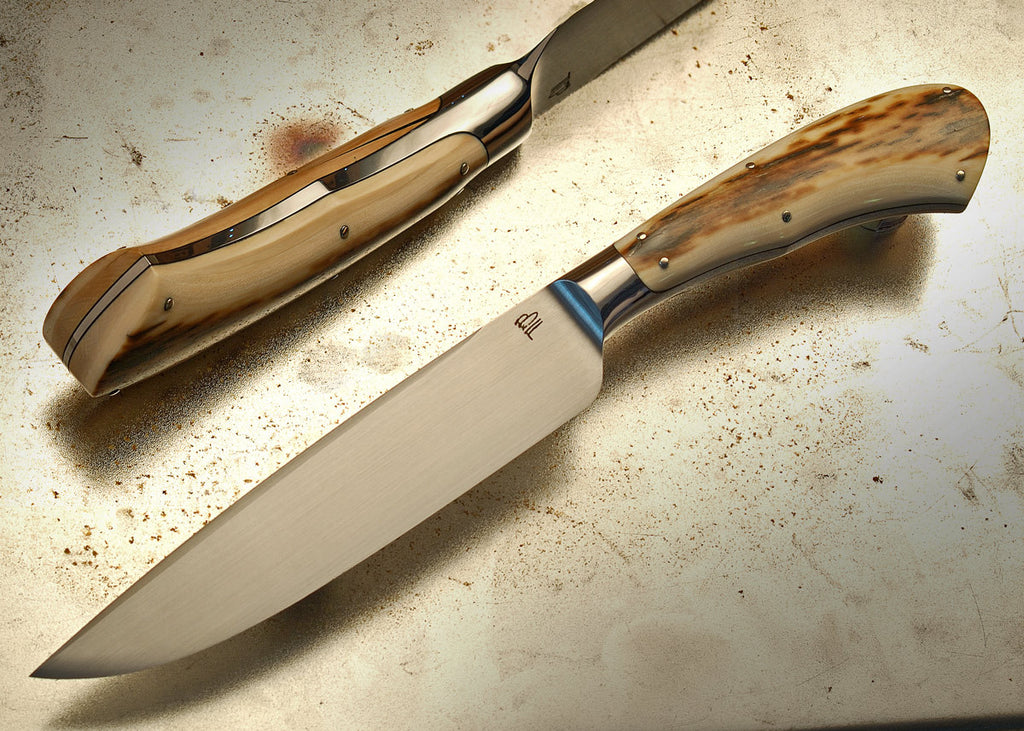 Ivory Integral Hunter
This knife was and remains one of my favorite knives - not just as a style but as an individual piece.  Made in 2006, this simple hunter integral is forged from 52100 round bar.  The blade is hand-finished and the other exposed metal is mirror polished. 
The handle scales are fossil walrus ivory attached with domed nickel silver pins.
In the background - the spotted, shiny surface is a cookie sheet I stole from our kitchen and used for years.  From time to time, you'll notice it in my pictures, more and more rusted as the years passed.