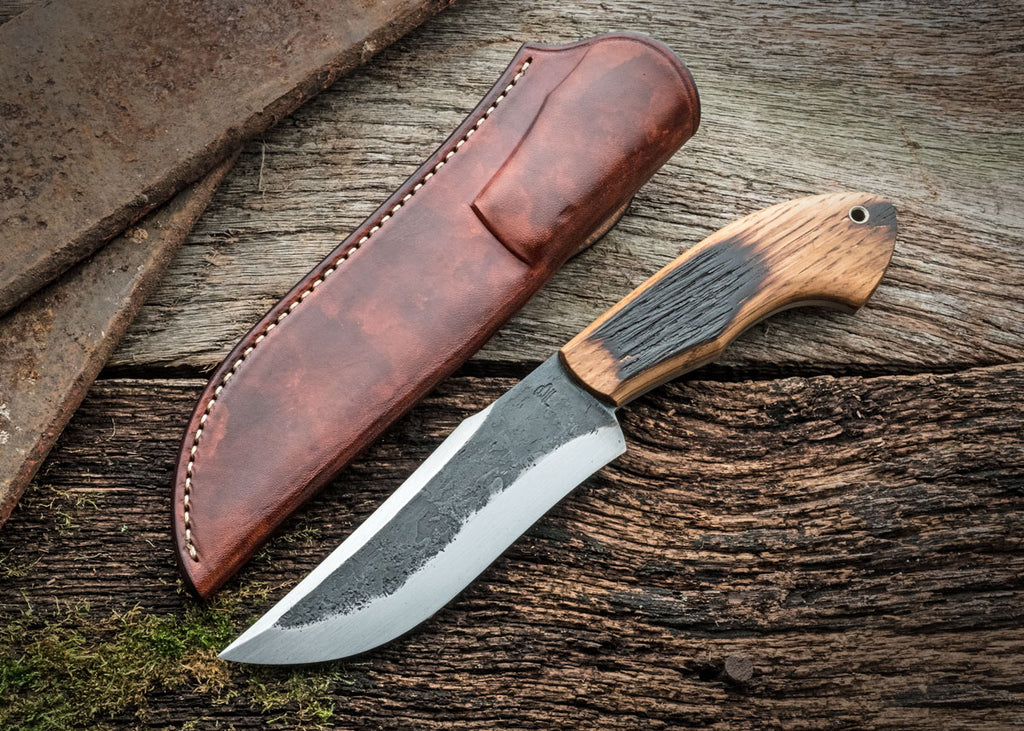 L.S. Re-curved Hunter
This is a hunter by size and style, but it's a stout little knife - certainly not afraid of heavier tasks.  Forged from a big 5160 leaf spring, it'll hold a good edge but it's defining trait is it's toughness.  
The handle is white oak, from the inside of an American bourbon barrel.  Just as with the blade, parts are left rough, and others are finished smooth and sealed with  oil and wax.
The sheath is a deep pouch style with a mottled finish.
Blade is 5.25" long and 10" overall.