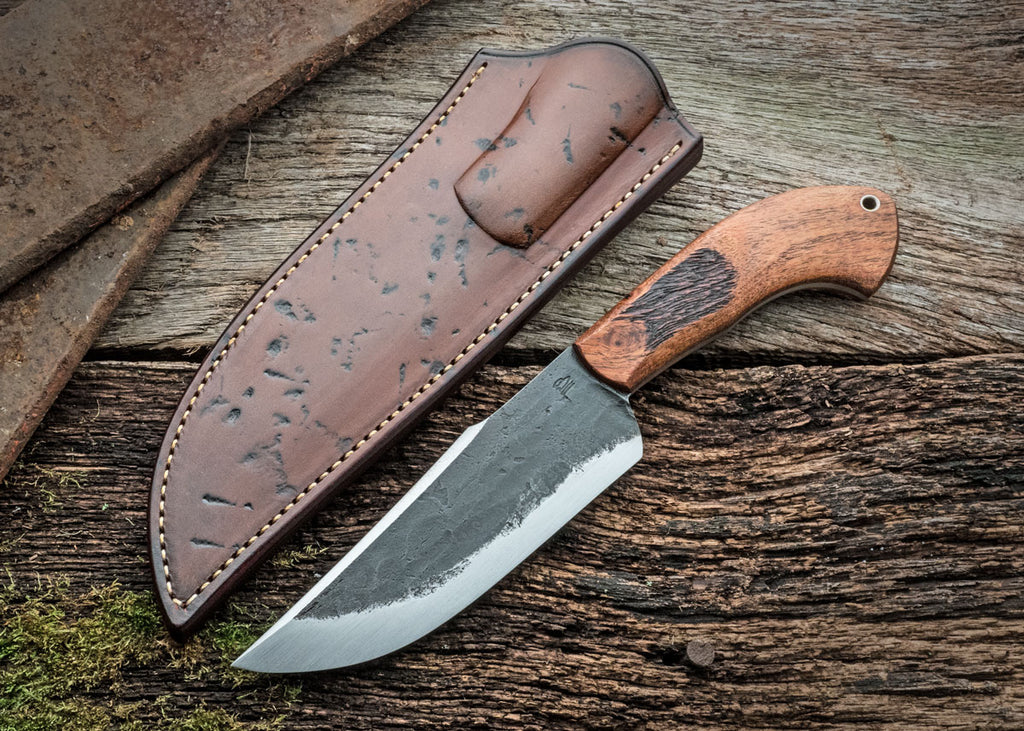 L.S. Straight Hunter
This is about as big as a knife can get and still be called a hunter...by me anyways.  It's made from a big leaf spring and forged very close to it's final shape with only the blade bevels ground and hand-finished.  
Several years back, a friend wanted to sell a truckload of mesquite he'd brought up from Texas.  I thought it might work for knife handles, but until now it has only been used to smoke meat with.  As part of this leaf-spring rustic knife experiment, I found a nicely weathered piece and used it for the handle of this knife.  It is pinless, finished with oil and wax.
The sheath is a deep pouch style with a distressed finish.
Blade is 5.5" long and 10.25" overall.