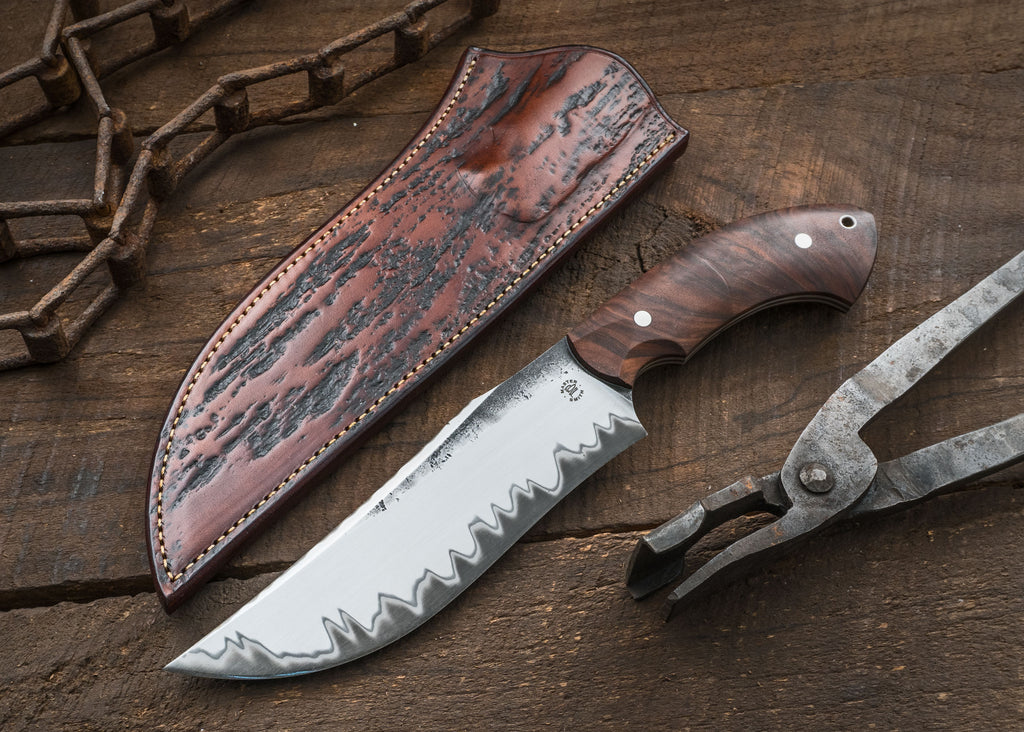 Laminated Camp Knife
This is one of those perfect middle-of-the-road camp knives that's big enough for chopping but small enough to carry comfortably.
The recurved blade is my Laminated steel, 410 stainless with an 80CRV2 core.  I have left the natural forge texture at the spine and hand-finished the bevels.  The handle is stabilized English walnut, and for this piece I left the wood satin finished.  
The sheath is right handed, in a deep pouch style in Dragonskin finish.
Blade is 7.25" long with an overall of 12.25"