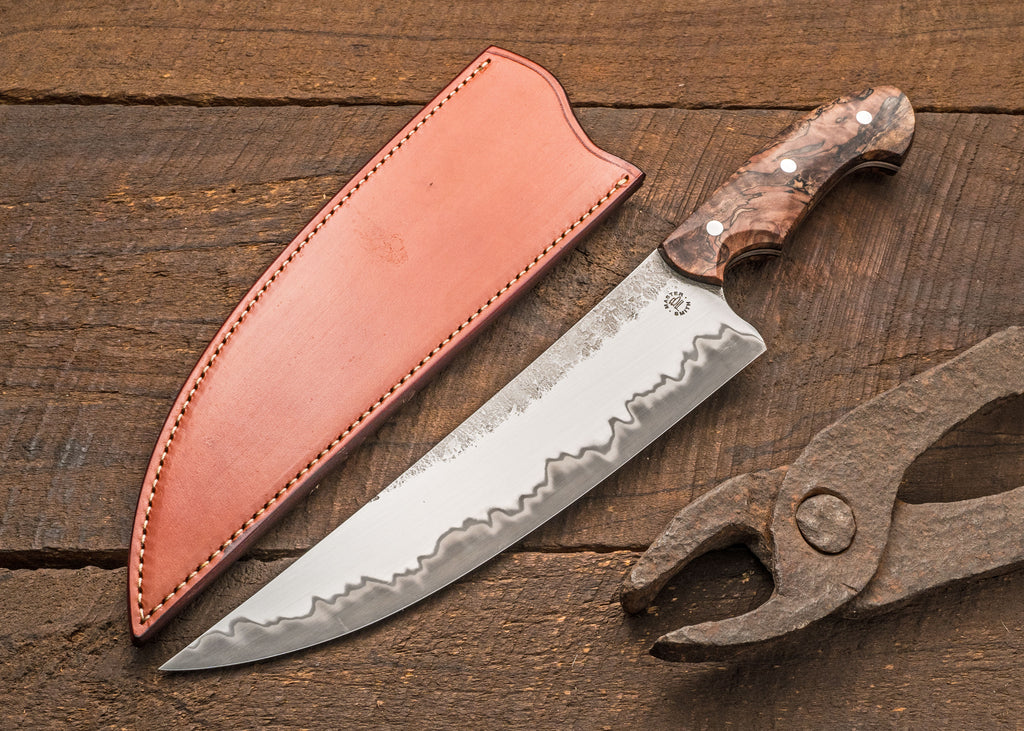 Laminated Carving Knife
There's nothing like carving a ham, a roast, or a turkey during the holidays with a special knife.  I love using the same antique carving knife that belonged to my grandparents. Unlike a typical carving knife, this blade can also be used on a cutting board.  It has enough heft to break down heavy cuts of meat....think camp knife meets carving knife. 
The blade is my forged laminated steel (80CRV2 with 410 stainless).  The blade is hand-finished with forge texture left above the bevels.  The handle is spalted maple with stainless hardware.  I'm also including a leather sheath (there's no belt loop so it's more of a leather blade sleeve).  
Blade length: 9.5", width: 2.25", overall: 14.5"