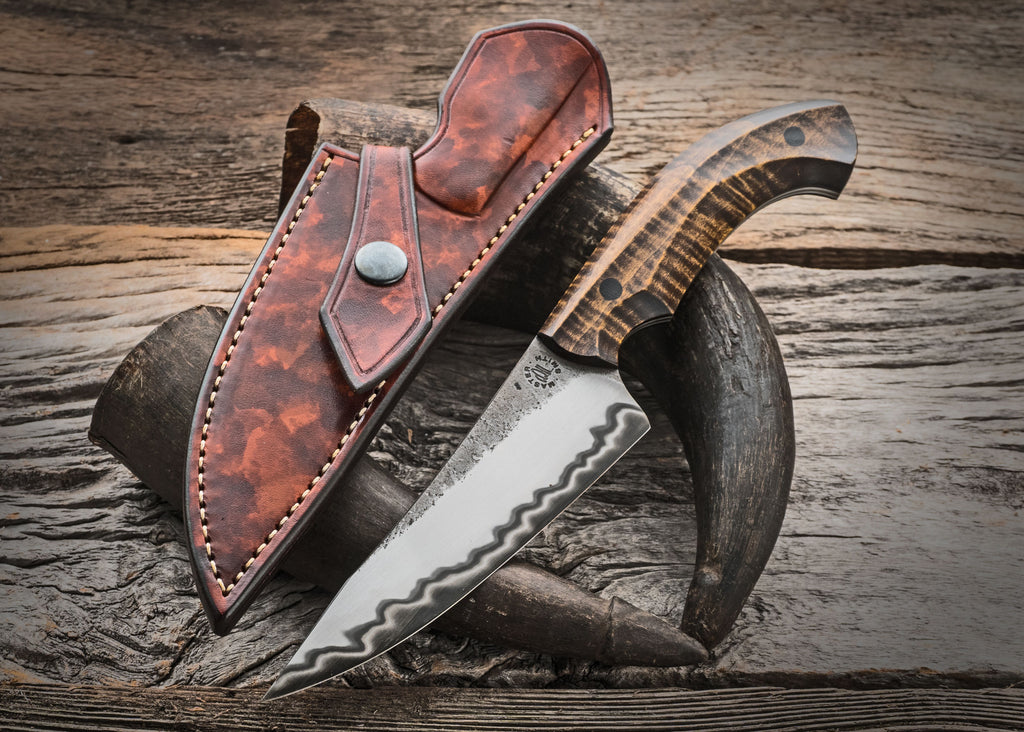 Laminated Chef/Hunter
This design originally began as a small chef-style knife, but as I began finishing it it felt like a great shape for an EDC or Hunting knife.  It's not too big, works well in the hand, but as per it's origin as a chef's knife, it still works comfortably over a cutting board.  Basically, feel free to do....whatever with this little guy.
The full-tang blade is my laminated steel (80CRV2 core with 410 stainless sides).  The handle is stabilized curly maple with black micarta pins. The sheath is a high-ride, right handed model with a retaining strap. 
Blade is 5" long, overall 10".