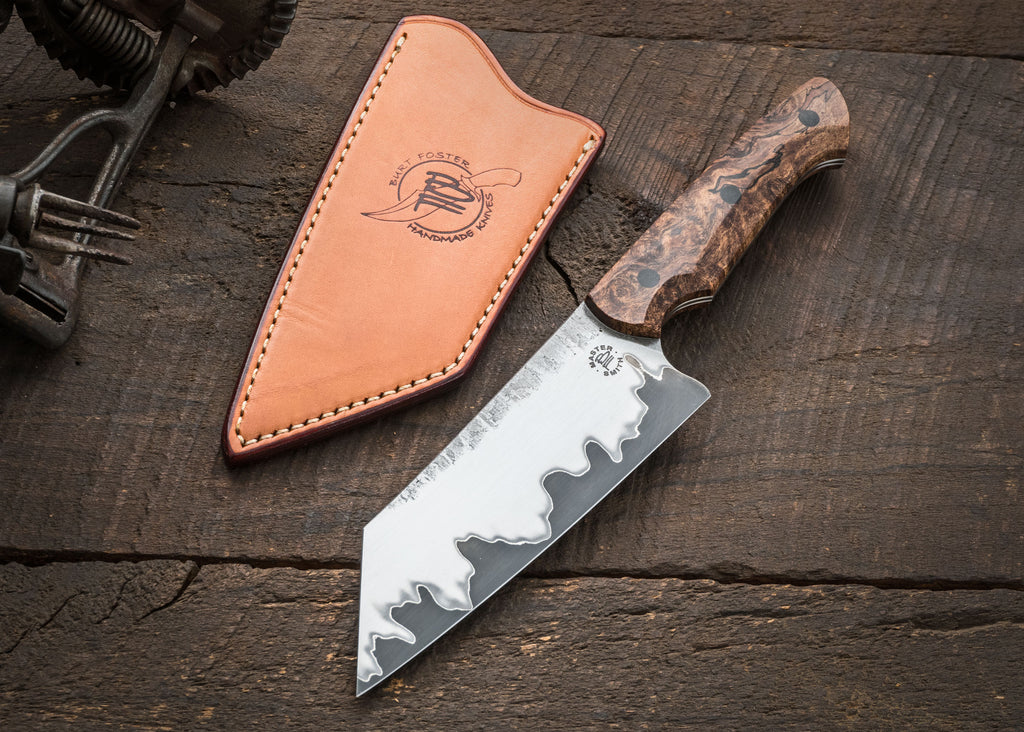 Laminated Compact Santoku
Compact or Handy...because "small" doesn't sound as good.  I don't want to give the knife a complex. Seriously these knives are the ones you use for everything.  
Forged from Laminated steel (410 stainless and 80CRV2), Forge texture at the spine, with hand-finished blade bevels. Handle is stabilized spalted maple with black micarta pins.
Knife comes with a fitted leather blade sleeve.
Blade 5.5", width 1.8" at the heel, overall 10"