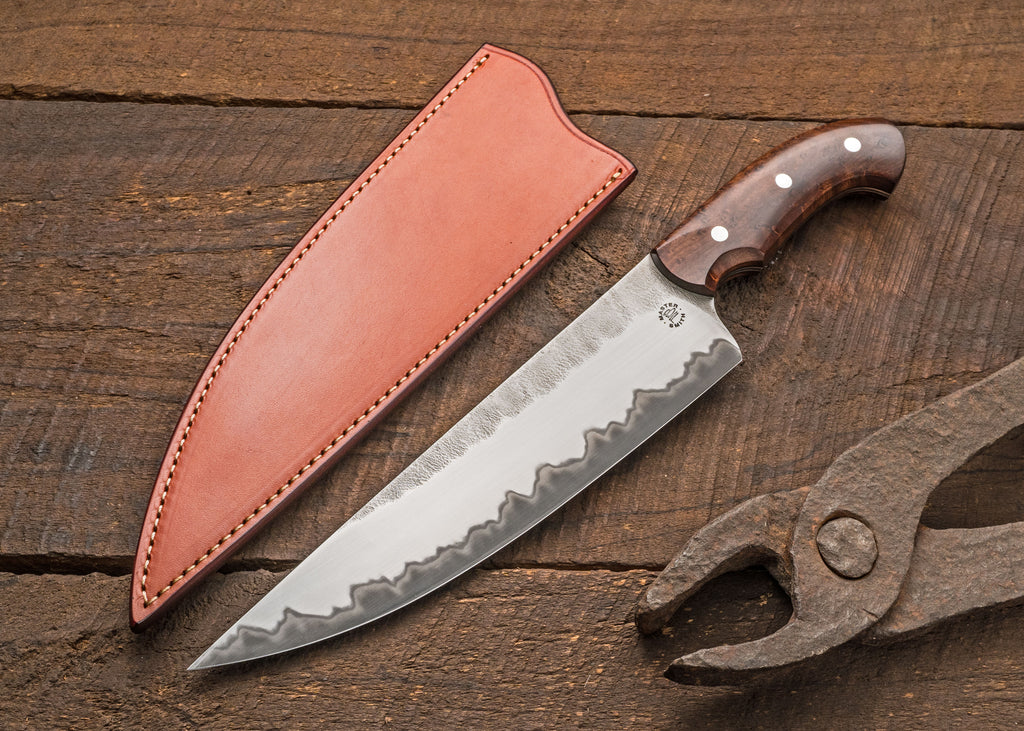 Laminated French Chef
This is my classic French chef pattern - the one knife you can use for almost everything in the kitchen...but especially the big stuff.  

The blade is my forged laminated steel (52100 with 410 stainless).  The blade is hand-finished with forge texture left above the bevels.  The handle is toasted bird's eye maple with stainless hardware.  The toasted wood gets its color from heating and carmelizing the sugars in the wood rather than from colors or dyes and has a very unique look. 
I'm also including a leather sheath (there's no belt loop so it's more of a leather blade sleeve).  
Blade length: 9", width: 2.1", overall: 13.5"