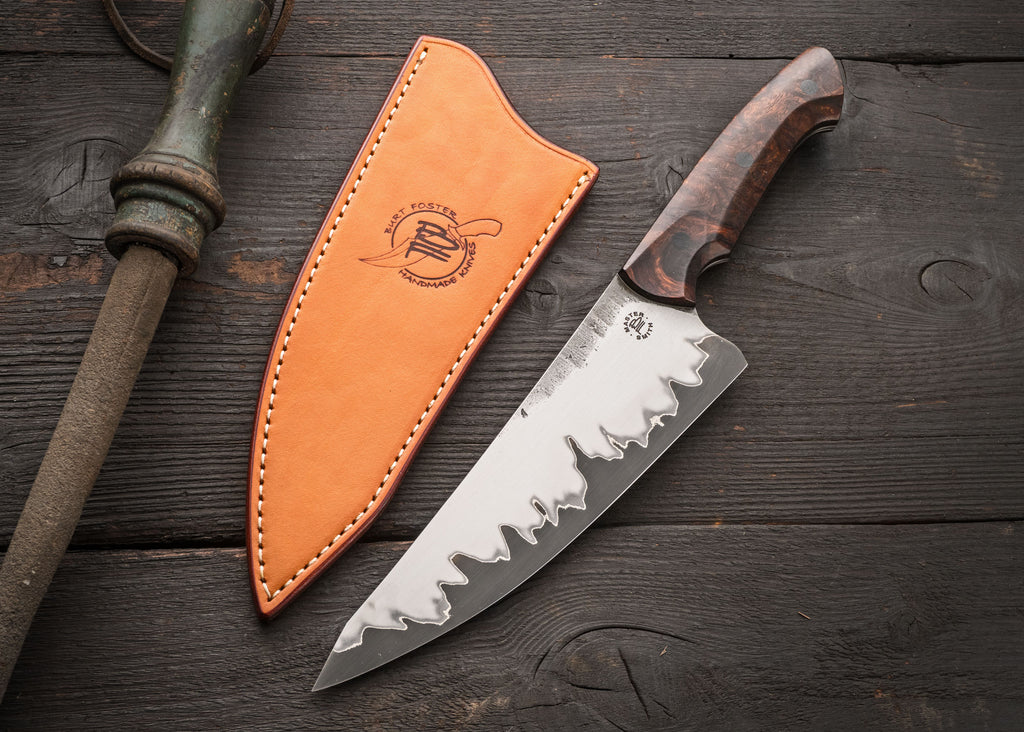 Laminated French-y Chef
Loosely French pattern, but with a more upswept spine and handle, this medium sized knife is a perfect all-around workhorse.
Blade is forged from my Laminated steel of 410 stainless and 80CRV2 with forge texture at the spine and hand-finished flat-ground bevels. Handle is polished sesert ironwood burl with black micarta pins.
Knife comes with a fitted leather blade sleeve.
Blade 6.9", width 2" at the heel, overall 11.25"