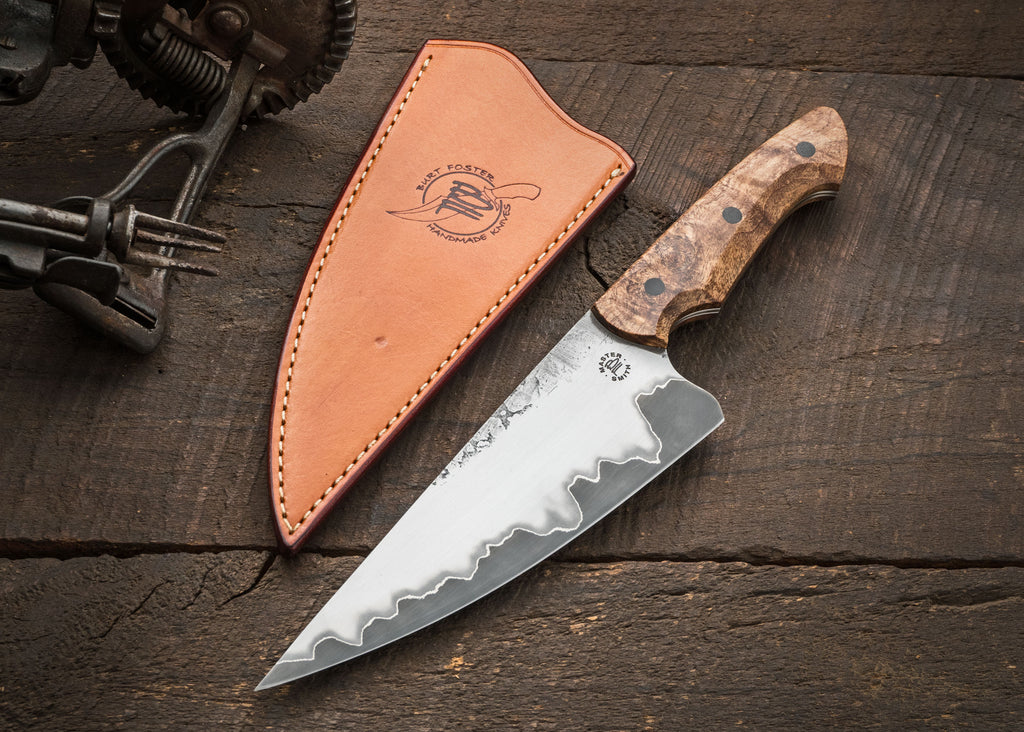 Laminated Mid-French Chef
Medium sized, do-all design, this blade will find itself in you hands all the time as you transform the common into the rare if your magical kitchen. Also works to open boxes of mac-n-cheese. You do you.
Forged Laminated blade is 410 stainless over an 80CRV2 core with forge texture at the spine and hand-finished blade bevels. Handle is stabilized spalted maple with black micarta pins.
Knife comes with a fitted leather blade sleeve.
Blade 6.5", width 2.2 at the heel, overall 11.1"