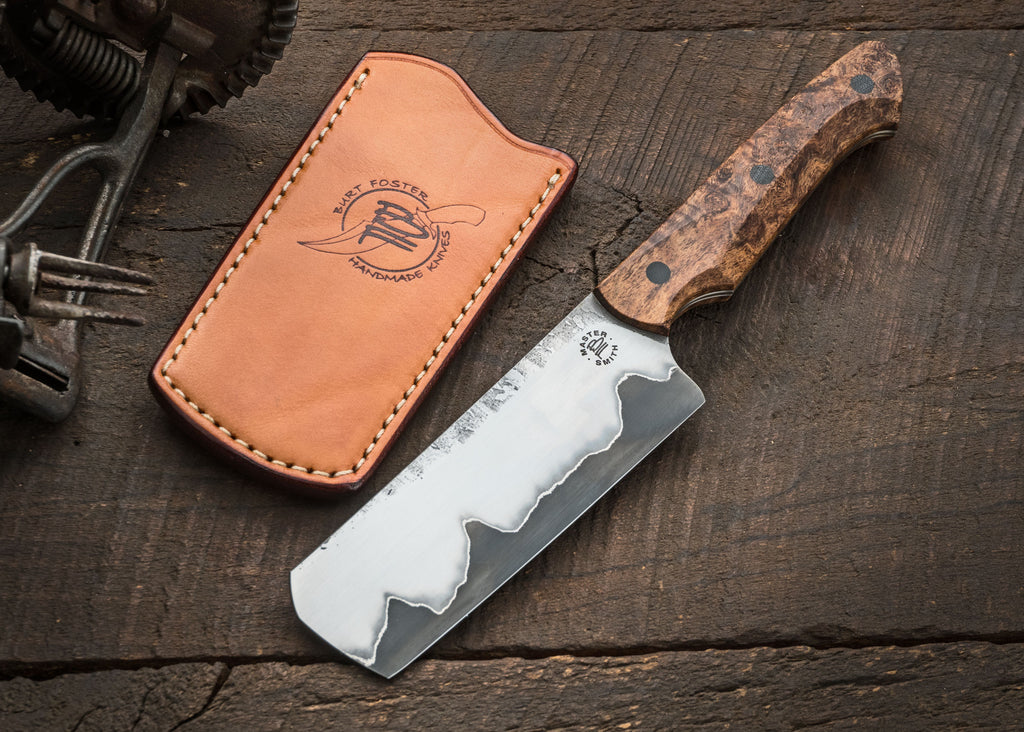 Laminated Mini-Nakiri
This little Nakiri is a super handy blade for all those small veggies and herbs.
Forged from my Laminated steel (410 stainless and 80CRV2), the blade has forge texture at the spine and hand-finished bevels. The handle is stabilized spalted maple with black micarta pins.
Knife comes with a fitted leather blade sleeve.
Blade 4.7", width 1.6", overall 9.4"