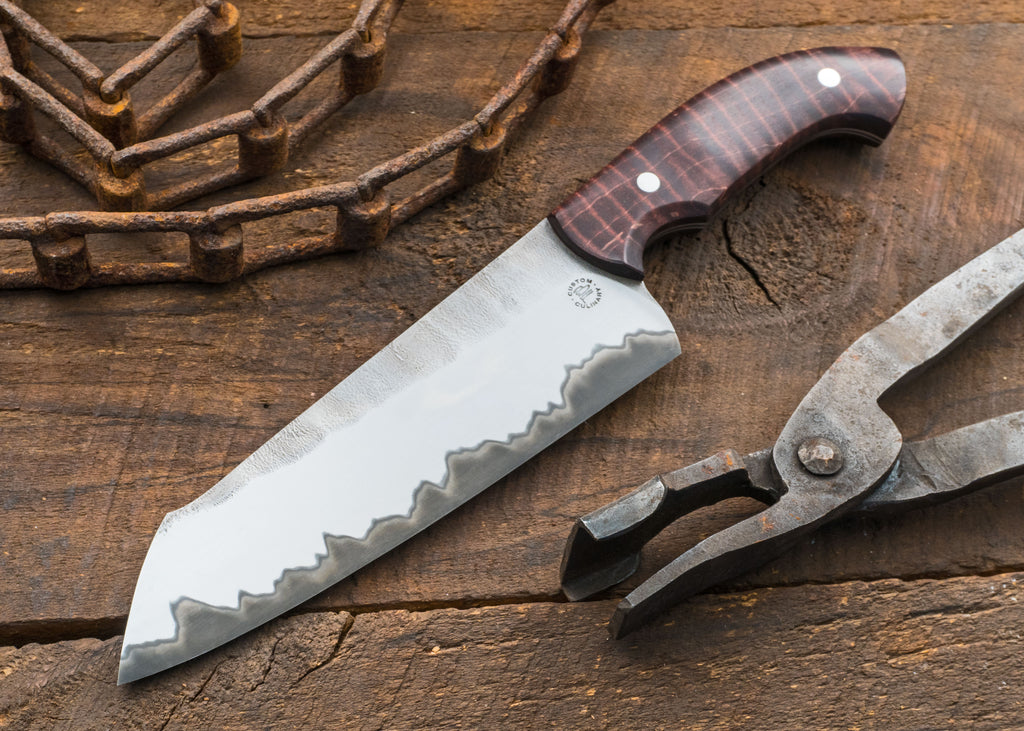 Laminated Santoku
The Santoku is an excellent all-around knife in the kitchen.  This forged, full-tang blade of laminated steel (410 stainless and 80CRV2 core) has the natural forge texture left near the spine and hand-finished blade bevels.
Handle scales are wine colored curly maple with stainless hardware.
Blade length 7", width, 2.2", overall 12"