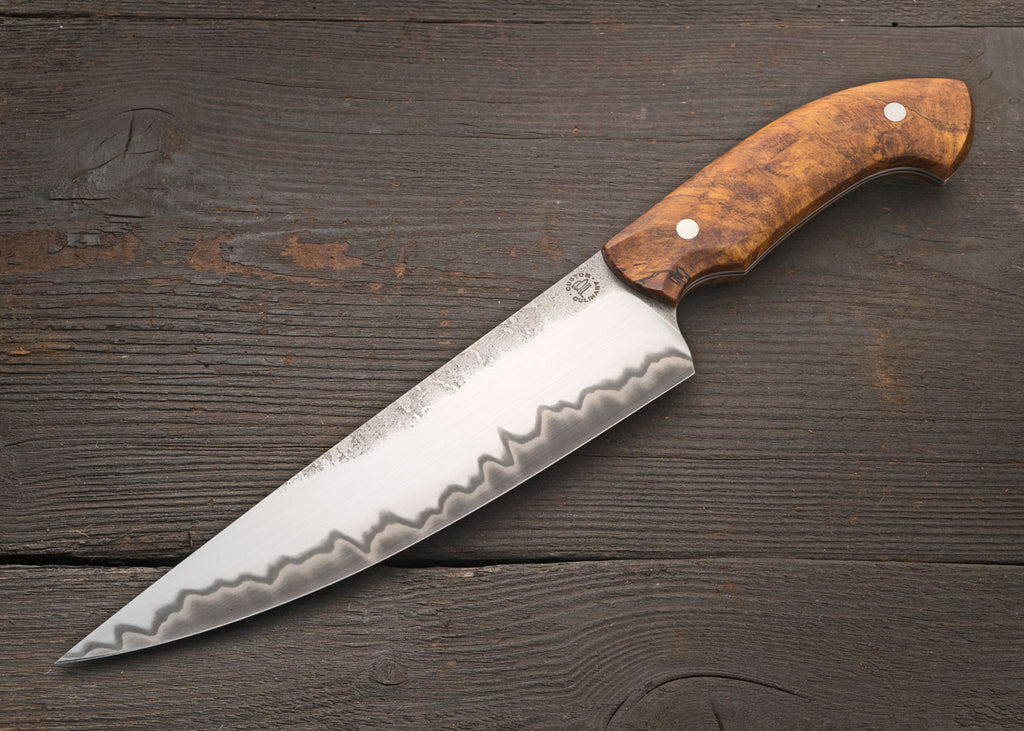 Medium French Chef
This large wide blade is a well-balanced, full-tang blade of forged, laminated steel (410 stainless and 80CRV2 core).  The bevels are hand-finished with natural forge texture at the spine.
The handle is an amber spalted maple, finished in a soft satin (rather than highly buffed).  Hardware is satin stainless steel. 
Blade length 7.5", width 1.8", overall 12.2"