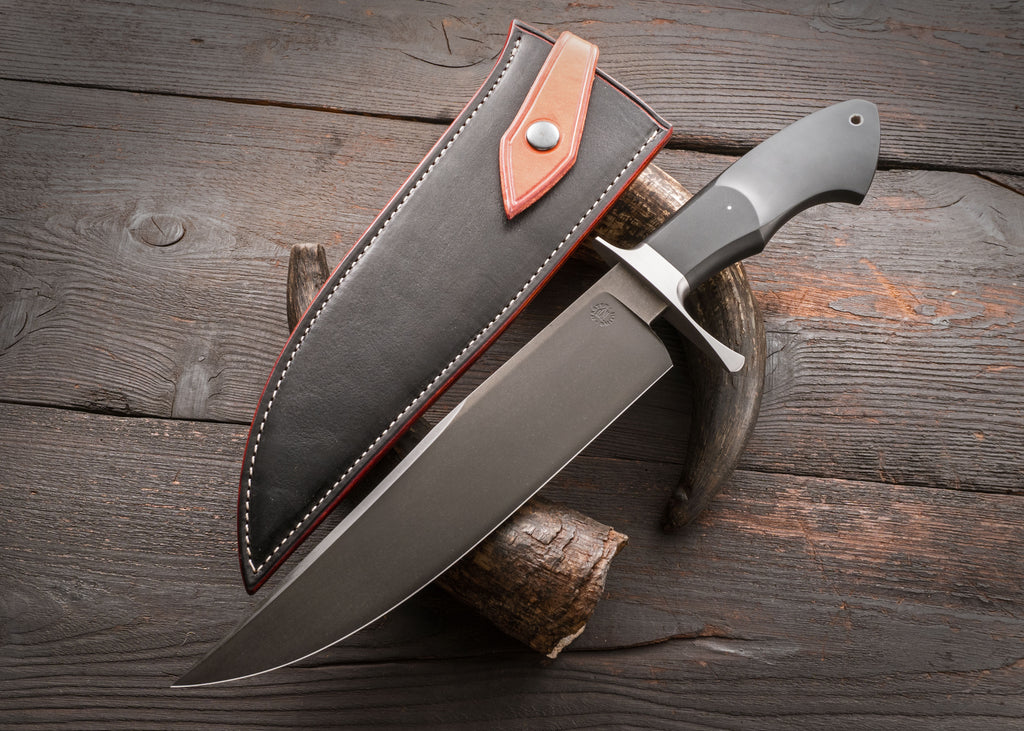 Monochrome Bowie
There is something almost tuxedo-like about a knife done in just blacks and silvers. As with a black and white photo, when it's done right you almost don't even miss the color.
The blade is forged 80CRV2, flat ground with a convex cutting edge.  Unlike a lot of my other forged carbon steel blades, this blade is fully ground and crisply finished. But the blade is parkerized for durability and rust resistance (and also it looks menacing). 
The guard is 416 stainelss which flows into the sculpted black Richlite handle. Richlite is a phenolic laminate that has a wonderfully grainless, matte finish. 
The sheath is a high ride model done in black with natural accents.
Blade length: 10", overall 15.6"