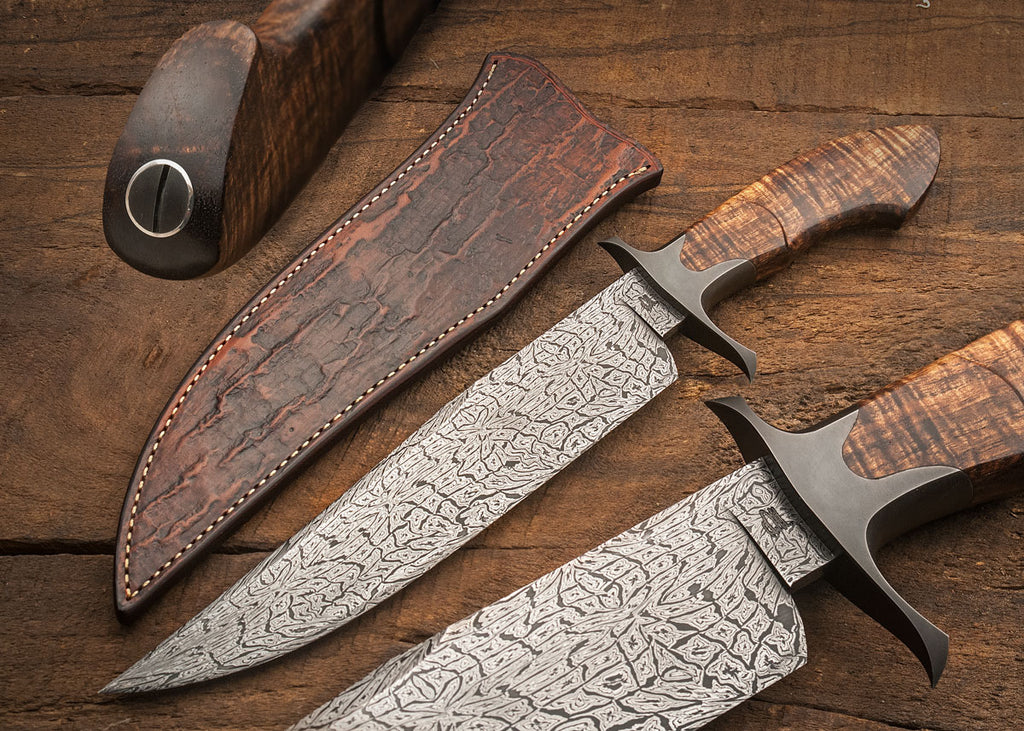 Mosaic Koa Fighter
The blade of this knife is forged from a meandering mosaic Damascus pattern.  After making the steel, the blade was forged to shape - shown by the way the pattern stretches down to the cutting edge and pinches together as it comes to the point.  This makes the pattern flow and move across the shape of the blade.  
The thorned guard is carved from a large, solid piece of steel.  The thorned tips of the guard are a signature design that I love.  The design is a tactile reminder that on the handle end, things are smooth and safe.  On the blade side, things are necessarily a little dangerous.  There are no straight lines in the guard as it too is meant to weave and flow.  The handle is a piece of stabilized Hawaiian Koa.  The entire knife is able to be taken apart by use of the slotted steel nut seated in the butt of the handle, surrounded by a polished stainless ring.
The sheath is Dragonskin, made for a high-ride right-handed carry.