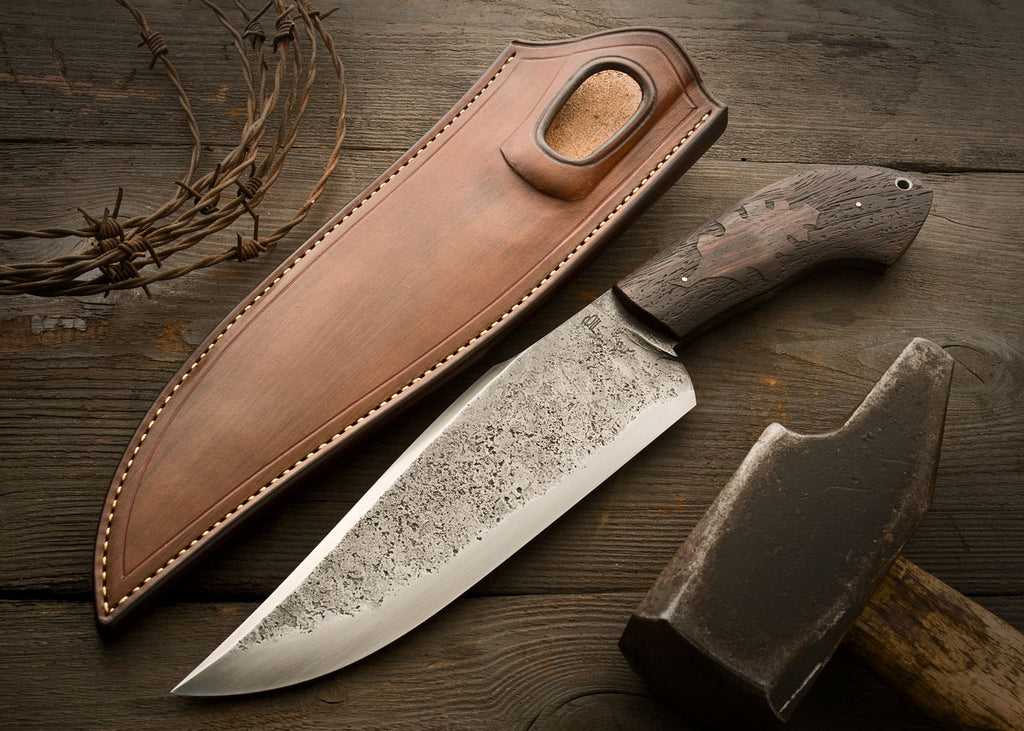 Oakleaf Camp Knife
I love stepping away from the grinding / machining / finishing side of the shop and basically making a knife in the forge.  Yeah, of course there's grinding and finishing on this knife, but the soul of it is all hammer and anvil.  Forged to shape and left with all the natural forge texture with only the tiniest bit ground off.  The entire blade surface is touched with one shade of gray.  Not black, not shiny, just dulled back a notch. 
The handle is natural cocobolo, weathered with an oak leaf on each side.  Seemed like fun.  The sheath is a sturdy pouch style with a window to the handle - also because it seemed like fun.
The blade is 8" long and just over 2" wide, and the knife is 13" overall.