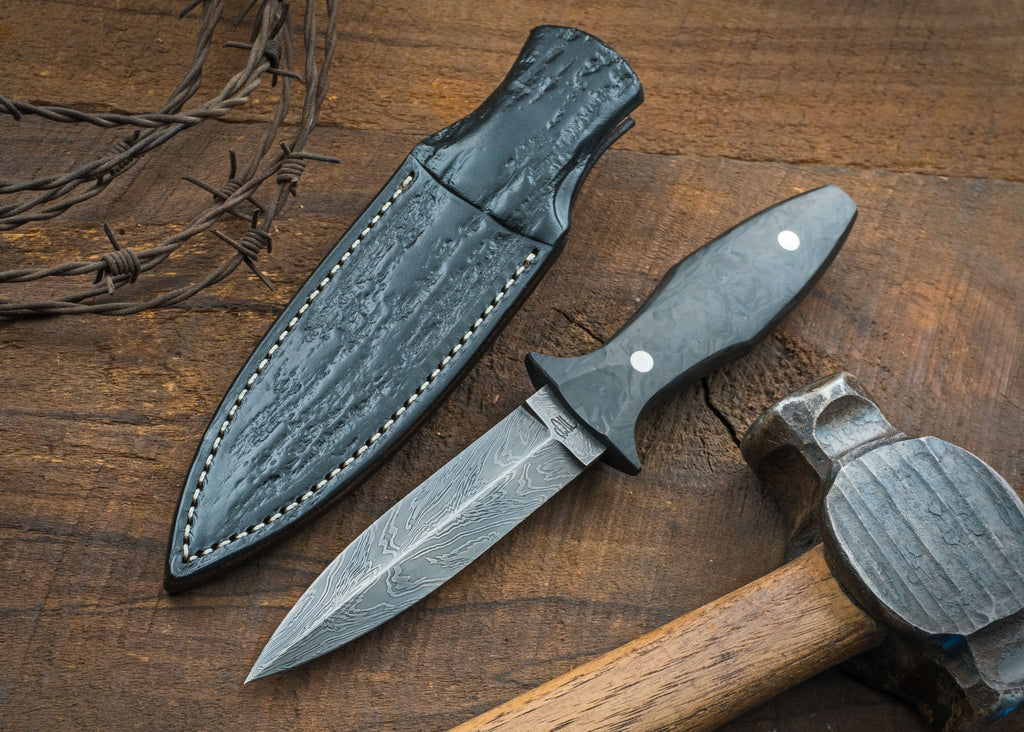 Personal Dagger
As you may have noticed, I don't make a lot of daggers, since daggers are by definition weapons, and I make tools.  However, they are arguably one of the more elegant knife designs and as such pose some interesting challenges and possibilities.  
This piece has a mosaic damascus blade (80CRV2 and 15N20), finished in a more subdued style than is typical for me.  The handle is marbled carbon fiber in a frame-handle style of construction, so that there is no exposed blade steel in the handle.
The sheath is a simple vertical style with no retaining strap (time is of the essence in these matters) and a right handed belt loop.
Blade length is 4.5" with an overall of just over 9"