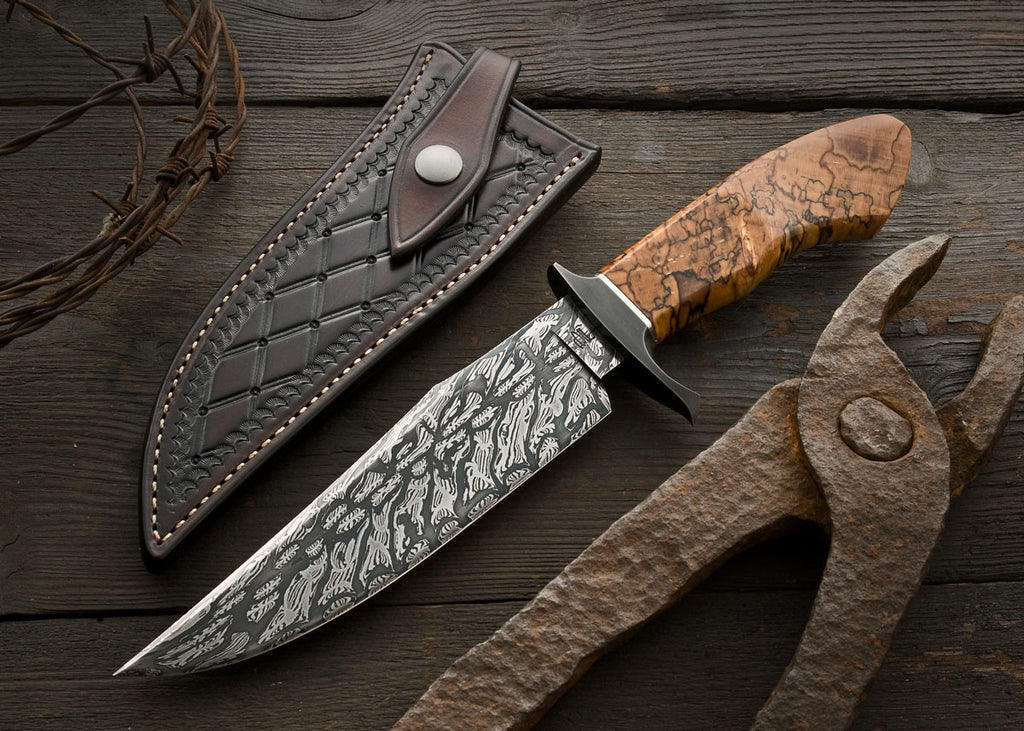 Reptilian Fighter
This fighter was made from a new stab (get it....terrible pun) at some new damascus patterns.  It is unnamed, so if you want it, you get to name the pattern.  In the meantime, it's vaguely reptillian.  It is pointy, fast and fun.
The blade is made from O-1, 15N20 and 1095 in a high-contrast finish.  The thorned guard in a matte black finish with a nickel silver accent spacer.  The handle is beautiful piece of spalted maple. 
The sheath is a high ride model tooled in a quilted pattern. 
Blade is 7" with an overall length of 12"